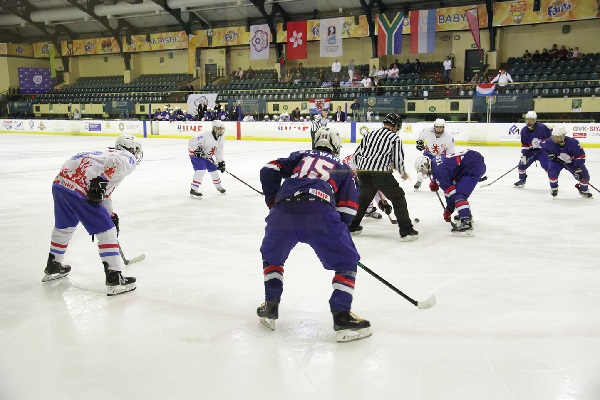 Credit: Ice Hockey Luxembourg Federation
Luxembourg's U18 national team today suffered a 9-2 loss in their game against Chinese Taipei at the Ice Hockey World Championship tournament in Cape Town, South Africa.
Despite a first good period for the Luxembourg Lions, Chinese Taipei took control in the second period. In the first period, the Luxembourg team managed to score more often than Taipei. After 20 minutes, however, Taipei was in the lead 2-1. Vlad Shelest scored for the Lions after a hassle in front of the Taipei net.
Taipei's power-play proved successful in the first game and as their head coach, Ryan Lang, mentioned in the pre-game interview, they have been working a lot on it. In the second period, Taipei showed their strength by scoring two goals on said power-play. Afterwards they scored two more during the even strength 5 on 5 game. Niklas Meijer's (MVP of the game) goal was not enough to keep the Lions in the game.
In the third period, coach Fical decided to give ice time to the full roster. Mathis Ferretti made his tournament debut for Luxembourg and made a couple of impressive saves. Nevertheless, Taipei managed to score three more goals and the game ended 9-2. This loss follows Luxembourg's 4-1 loss against Hong Kong on Tuesday.
The Luxembourg team has a free day tomorrow. This means that they only have one day to find the tools to beat the hosting South African squad. In their first game, South Africa lost 4-2 to Taipei. The game will be played on Friday at 18:00. The link to the live stream will appear on the website www.icehockey.lu.