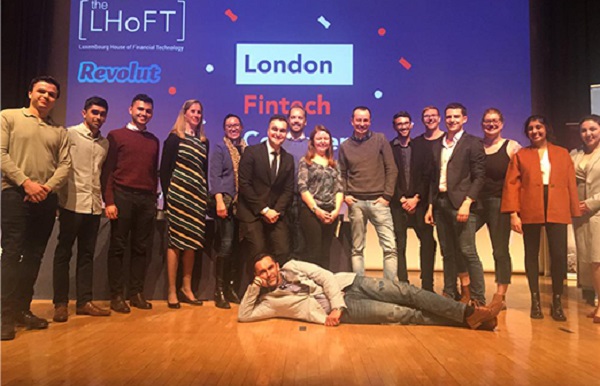 London event during Talent Month; Credit: LHoFT
The Luxembourg House of Financial Technology Foundation (LHoFT) dedicated the month of March to talent and recruitment, aimed at supporting the creation of a talent pool to meet the Grand Duchy's future needs for financial services.
The LHoFT Talent and Recruitment initiative was punctuated by recruitment forums, masterclasses and workshops held across Europe. Students, Fintech companies and large financial institutions had the opportunity to meet and discuss recruitment opportunities in Luxembourg and re-skilling needs and solutions. This initiative was also an opportunity to shed light on the many financial institutions, Fintech firms and talented people that choose to make Luxembourg their home.
The combination of a strong financial industry, access to engage decision makers and a fast-developing IT and Tech sectors is attributed to making Luxembourg a hotspot for Fintech in Europe. However, developing customer needs and expectations, drive for efficiency and continued profitability are fundamentally changing the industry and increasing the demand for new skills. Recruiting the right talent and re-skilling are thus a key concern for the institutions in Luxembourg.
As such, the LHoFT, as part of its on-going efforts related to talent, named March "Talent Month", organising, sponsoring and attending events in Luxembourg, Paris and London. These included a Luxembourg Meet & Match Student Recruitment Forum where students from the University of Luxembourg had the opportunity to meetFintech members at the LHoFT, a "101 on Recruitment" Masterclass and another masterclass with the employment agency ADEM in Luxembourg. In Paris, LHoFT met with hundreds of students at the Forum Fintech Grandes Écoles et Universités at Panthéon-Assas University Paris II, whilst in London, Fintech companies and LHoFT members attended the London Fintech Conference 2019, Europe's largest student-led conference on Financial Technology. The LHoFT was the key sponsor of the event.