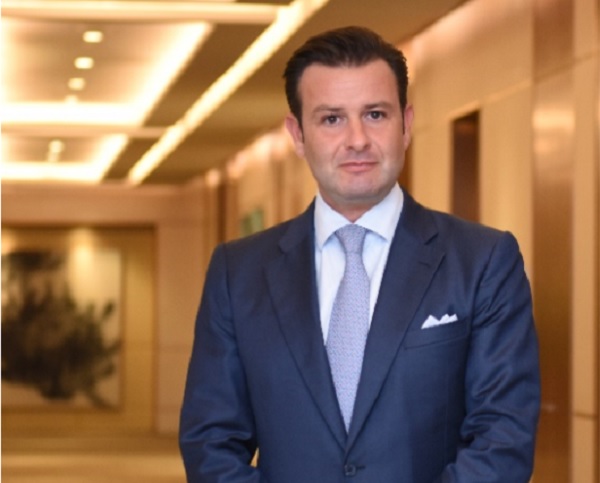 Anthony Adriano Simcic, Bank of Singapore;
The Bank of Singapore yesterday announced that it has been granted an investment company licence to operate a wealth management subsidiary in Luxembourg – a first for a Singapore private bank.
Bank of Singapore, through this new subsidiary, BOS Wealth Management Europe Société Anonyme (S.A.), will be able to offer a comprehensive range of customised private banking solutions and investment advisory services to its ultra-high and high net worth clients in the European Economic Area (EEA) and the United Kingdom (UK) - the EEA comprises the European Union (EU) Member states and Iceland, Liechtenstein and Norway.
Currently, Bank of Singapore serves its European clients from its Singapore headquarters and through its parent company OCBC Bank's London office. There has been robust growth in assets under management from EEA clients as they hold Singapore in high regard as a premier financial hub in Asia with its sound economic and political stability, and its access to global and regional financial markets.

The Luxembourg-based business will be headed by Anthony Adriano Simcic, who will report directly to Olivier Denis, Bank of Singapore's Global Market Head for Singapore, Malaysia and International.
Mr Simcic, who has 18 years of banking experience, was previously Head of Private Banking for HSBC Private Bank in Luxembourg.
With BOS Wealth Management Europe S.A. set to begin operations in the third quarter of this year with an official opening in the second quarter of next year, Bank of Singapore is poised to bring its European business to the next level and improve the bank's coverage of the Independent Asset Manager (IAM) segment in Europe, given that the concept of IAM is commonplace in Europe.
The go-ahead to operate a wealth management subsidiary in Luxembourg comes at an opportune time as Europe saw a substantial increase in the number of HNWIs and wealth in 2016, based on the 2017 Capgemini World Wealth report.
The number of HNWIs in Europe rose by 7.7% to 4.5 million – outpacing the 7.4% increase recorded for the Asia-Pacific. In terms of high net worth individual (HNWI) wealth, Europe registered the third highest growth (8.2%) by region. This was on par with the Asia-Pacific region and just behind Latin America and Africa.
Chief Executive Officer of Bank of Singapore, Mr Bahren Shaari, said, "Since the global financial crisis of 2008, European high net worth individuals and family offices have shown increasing interest in Asia, and especially in Singapore, as an alternative wealth hub. As a Singapore headquartered private bank with deep knowledge of and extensive insights into Asia, Bank of Singapore has been a natural choice for them. Our ability to help them with their investments in Asia – by extending a broad array of commercial banking capabilities across OCBC Bank's regional and international network, on top of best-in-class private banking solutions – makes for an attractive value proposition."
"The establishment of BOS Wealth Management Europe S.A. in Luxembourg highlights our commitment to better serving high net worth individuals and family offices in the region. We are confident of replicating our successful business model – which is flourishing in Hong Kong and Dubai – so that it supports the growing affluence and rising economic activities in the European Economic Area."
Luxembourg, which sits strategically in the heart of Western Europe, is consistently ranked among the top three financial centres in the European Union in the Global Financial Centres Index published by market intelligence firm Z/Yen.
With more than €4 trillion in assets under management, it is the largest investment fund centre in Europe and the second largest in the world, behind only the United States. With Luxembourg investment funds offered in more than 70 countries worldwide, it is also the largest global distribution centre for investment funds.
Bank of Singapore is the dedicated private banking subsidiary of OCBC Bank. OCBC Bank is the longest established Singapore bank, formed in 1932 from the merger of three local banks, the oldest of which was founded in 1912. It is now the second largest financial services group in Southeast Asia by assets and one of the world's most highly-rated banks, with an Aa1 rating from Moody's.