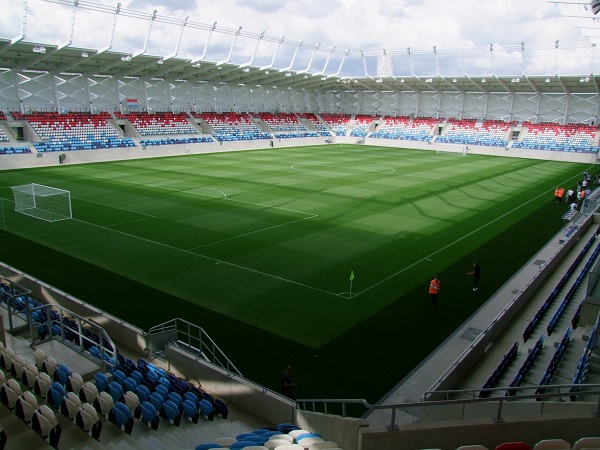 The official inauguration of the Stade de Luxembourg, the new national football and rugby stadium, will take place this Saturday evening.
The City of Luxembourg (Ville de Luxembourg) announced today that it is offering 250 people the opportunity to attend this official inauguration. Places can now be reserved online at stadedeluxembourg.lu.
The programme includes an official ceremony and speeches, football and rugby demonstrations by young athletes, musical interludes, dance events and a laser light show.
The event will take place under the CovidCheck regime, meaning that attendees must present a valid certificate proving that they have been fully vaccinated, recovered from or tested negative for COVID-19 (PCR test valid for 72 hours; certified rapid antigen test valid for 48 hours), There will be no on-site rapid antigen testing.
All practical details (timetable, access, etc.) will be communicated upon confirmation of the seat reservation.