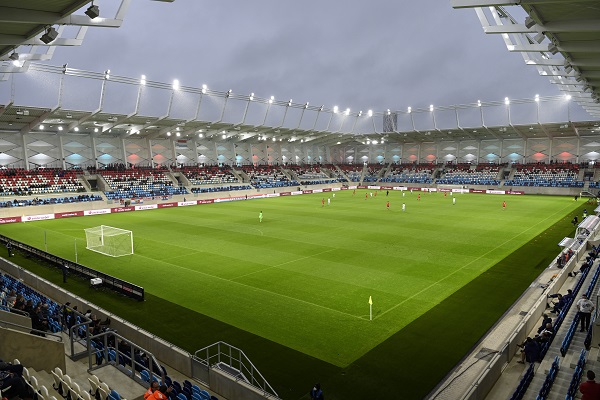 Credit: VdL / Photothèque / Charles Soubry
The new Stade de Luxembourg (Luxembourg stadium) hosted its first test football match on Wednesday 14 July 2021.
During the match, which has been deemed a success, all the technical equipment was tested in a trial scenario between two Luxembourg youth teams.
The City of Luxembourg (Ville de Luxembourg - VdL) noted that this first experience in real conditions satisfied all parties involved, at both the technical and organisational level.
Everything is now all set for the first official match at the stadium on Wednesday 1 September 2021 when Luxembourg's national football team host Azerbaijan in a FIFA World Cup qualifier.
UEFA congratulated the City of Luxembourg on this new structure and a successful first test match despite the inclement weather conditions.