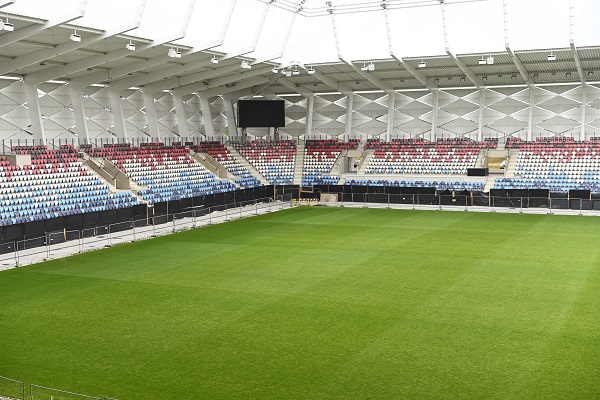 Credit: VDL Photothèque / Charles Soubry
The City of Luxembourg has provided an update on the progress of works on the new football and rugby stadium, "Stade de Luxembourg" (Luxembourg stadium).
The City noted that whilst the progress of works has not yet enabled the compulsory test match prescribed by UEFA to be held, all the players involved have continued to work hard to identify solutions to the shortcomings identified during the last tests.
That being said, the time-consuming nature of finding and implementing such solutions means that the friendly match scheduled for 6 June 2021 between Luxembourg and Scotland in the new stadium is looking unlikely.
In addition, adaptations to the emergency generator set must be made to ensure that the security installations (emergency lighting, video surveillance, fire alarms, etc.) are operational in all circumstances. It also turned out that the three camera platforms are subject to vibrations, meaning that stiffening work is required.
Nevertheless, the City of Luxembourg confirmed that it remains optimistic about being able to hold a test match during the month of July 2021. At the end of the test, a decision on the execution of the first official match can be taken.