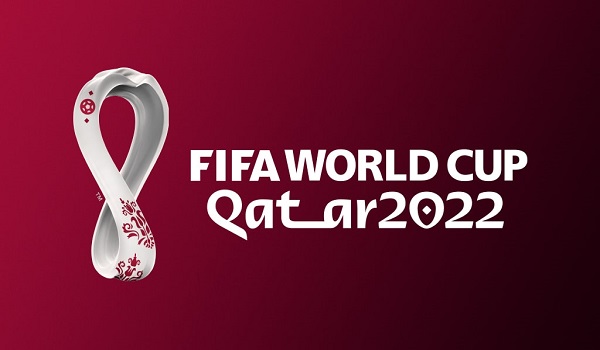 Credit: FIFA
The fixture list for the European Qualifiers Group A for the FIFA World Cup 2022 in Qatar has been confirmed.
Luxembourg has been drawn in Group A along with Portugal, Serbia, the Republic of Ireland and Azerbaijan.
The winner of the group will qualify for the finals with the 2nd placed teams entering the pay-offs which will be held on 24, 25, 28 and 29 March 2022.
The FIFA World Cup 2022 is to be held from 21 November – 18 December 2022.
Group A Fixtures
1 24/03/2021 Wednesday 20:45 Portugal Azerbaijan
1 24/03/2021 Wednesday 20:45 Serbia Republic of Ireland
2 27/03/2021 Saturday 20:45 Republic of Ireland Luxembourg
2 27/03/2021 Saturday 20:45 Serbia Portugal
3 30/03/2021 Tuesday 18:00 Azerbaijan Serbia
3 30/03/2021 Tuesday 20:45 Luxembourg Portugal
4 01/09/2021 Wednesday 20:45 Luxembourg Azerbaijan
4 01/09/2021 Wednesday 20:45 Portugal Republic of Ireland
5 04/09/2021 Saturday 18:00 Republic of Ireland Azerbaijan
5 04/09/2021 Saturday 18:00 Serbia Luxembourg
6 07/09/2021 Tuesday 18:00 Azerbaijan Portugal
6 07/09/2021 Tuesday 20:45 Republic of Ireland Serbia
7 09/10/2021 Saturday 18:00 Azerbaijan Republic of Ireland
7 09/10/2021 Saturday 20:45 Luxembourg Serbia
8 12/10/2021 Tuesday 20:45 Portugal Luxembourg
8 12/10/2021 Tuesday 20:45 Serbia Azerbaijan
9 11/11/2021 Thursday 18:00 Azerbaijan Luxembourg
9 11/11/2021 Thursday 20:45 Republic of Ireland Portugal
10 14/11/2021 Sunday 20:45 Luxembourg Republic of Ireland
10 14/11/2021 Sunday 20:45 Portugal Serbia