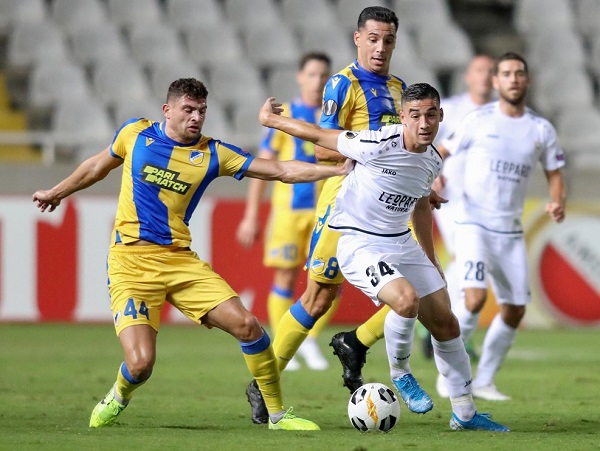 Dudelange vs Nicosia; Credit: Uefa.com, Getty Images
On Thursday evening, in this year's UEFA Europa League Group A first game away to Nicosia in Cyprus, Luxembourg's F91 Dudelange scored four goals in a thrilling match to come away with three points.
With Sinani scoring the only goal in the first half, the visiting side extended their lead just 6 minutes in to the second half when Bernier scored their second.
Just three minutes later, however, the home side clawed one goal back thanks to Pavlovic which started a mad five-minute spell in which the Cypriot team got two further goals, through De Vencenti (penalty) and a second from Pavlovic.
The away team were rattled, but they settled their nerves and 15 minutes later Stolz scored an equaliser to make it 3-3, with Sinani getting his second goal just eight minutes from time with a long-range rasping shot, to seal a famous 4-3 away win.
F91 Dudelange have scored in all 9 UEFA games this season. Next up for F91 Dudelange is a home game against Qarabağ (who lost 3-0 at home to Sevilla yesterday) on Thursday 3 October (kick-off 21:00 at the Stade Josy Barthel).