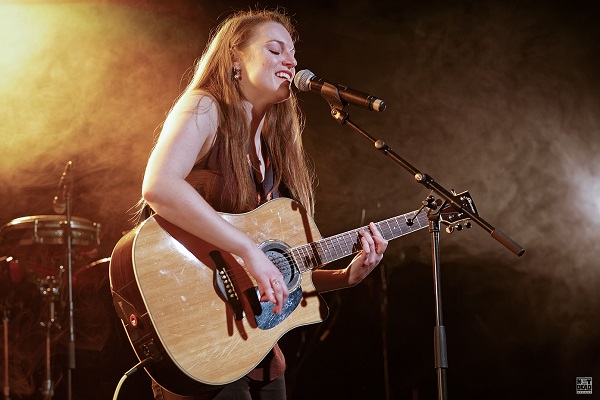 Fernanda Stange; Credit: Not Dead Report
Luxembourgish singer-songwriter Fernanda Stange has released her first single "My Perfect Crime".
Born in Portugal to Brazilian parents, a naturalised Luxembourg citizen having studied in France, Fernanda Stange is a "citizen of the world". Her songs combine folk-pop with bluesy vibes and deal with many different issues, from personal stories and love to her thirst for life. In her intimate concerts, Fernanda Stange takes listeners on a journey through her universe, from her Brazilian roots and rhythmic songs led by the acoustic guitar to entrancing moments alone on the guitar, where she presents her most personal songs.
The first single from Fernanda Stange's solo project "My Perfect Crime" came to life with the help of producer and musician Tom Gatti at Unison Studios. The duo were not afraid of sounding unique, sometimes even a little weird, using French horns in this epic folk-pop indie song. The singer songwriter's clear voice calls longingly to a long lost lover over dramatic synthesisers and a clear, almost fragile acoustic guitar. The dark yet hopeful cry remains unanswered: "Where are you now, my perfect crime?"
"My Perfect Crime" is now available on Spotify.