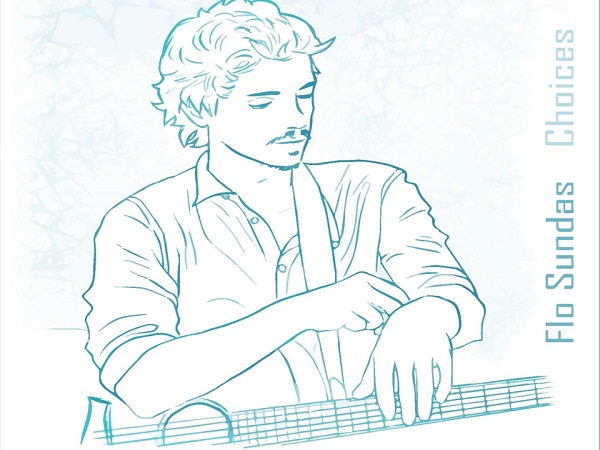 "Choices" by Flo Sundas;
Luxembourg-based French singer-songwriter Flo Sundas has announced that he is releasing his first EP "Choices" on Wednesday 27 January 2021.
Flo Sundas arrived in Luxembourg with his folk guitar in 2014. He immediately immersed himself in the local scene and developed his art through open stages, concerts and other artistic projects. Playing with cover bands for a while (Monkey Flip and Billy's Bread), he then decided to devote himself to writing his own songs, in English and in French, and to music production.
The music video of his first single "Feel It", a fresh and catchy folk-pop tune, was released in December 2020. This song is featured on his debut EP "Choices" due for release later this month. Driven by guitars and omnipresent vocal harmonies, "Choices" invites listeners into the world of Flo Sundas, navigating between light reveries and deep introspection. His unique voice highlights intimate songs with heterogeneous arrangements, in which backing vocals play a leading role.
In 2020, Flo's talent for composition was recognised when he was named the winner of a call for applications from the CMA - Centre de Musiques Amplifiées to compose a new sound identity for Rockhal and Rocklab; there were over 100 participants.