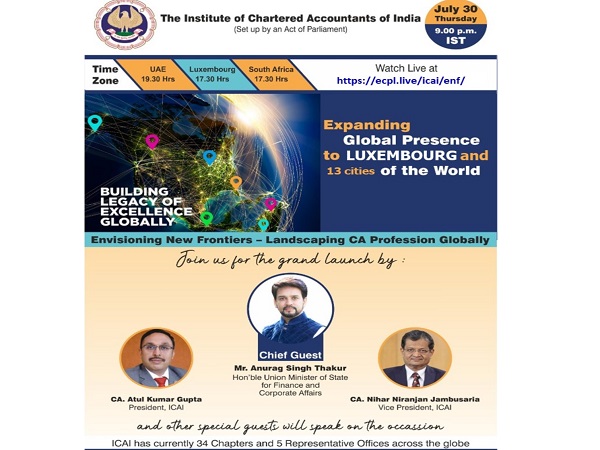 Credit: ICAI Luxembourg Chapter
On Thursday 30 July 2020, the Luxembourg chapter of The Institute of Chartered Accountants of India (ICAI) was launched; the event took place remotely with special guest Anurag Singh Thakur ji, India's Minister of State for Finance and Corporate Affairs, giving a keynote address.
ICAI President, Atul Gupta ji, and Vice-President, CA Nihar Jambusaria ji, also addressed the event which addressed chartered accountants fraternity globally on this unique milestone of expanding the global presence of the ICAI through a legacy of excellence with 50 such chapters to date.
The Ambassador of India in Belgium and Luxembourg also gave a special message
Further details on the ICAI and its Luxembourg Chapter are available online at: www.icailux.lu.