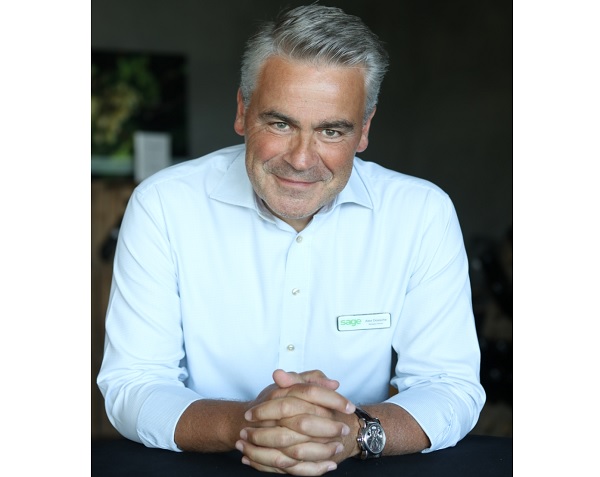 Alex Dossche, Managing Director of Sage Belgium & Luxembourg; Credit: Sage
On Tuesday 10 December 2019, Sage, a leading provider of cloud business management solutions, held a round table on the new national accounting standard, the Plan Comptable Normalisé (PCN 2020), and the major changes that it will have in Luxembourg for all companies and their accountants.
The PCN, which will come into effect on 1 January 2020, comprises some 1,500 modifications with the objective of increasing transparency in Luxembourg. One of the biggest changes will be that companies and their accountants will no longer be publishing the results themselves. The round table served as a briefing on this new mandatory accounting standard, which will come into full force from 2021, after a transition period in 2020.
On this occasion, various experts from the sector in Luxembourg explained and commented on these changes. The guests included Alex Dossche, Managing Director of Sage Belgium & Luxembourg, François Dupont, Partner Account Manager at Sage, Matthieu Moor, Sales Manager at IbLux and Accounting Solutions Integrator, and Manfred Schneider, Chartered Accountant and Director at Alter Domus Luxembourg.
Alex Dossche explained: "One of the main objectives pursued by the authority is to increase the legibility of economic activity, of flows, and ultimately to better identify the specter of what is created in terms of wealth on the territory. This calls by definition a particular rigor, a better alignment between accountants and companies as well as an inexorable dive into a world of details. It is exactly in these situations that the use of a proven IT solution that delivers cloud agility makes perfect sense".
To support this transition, Sage customers will be able to rely on Sage BOB-luxconverter, an integrated solution to BOB Expert, the Group's flagship product, which enables data conversion with one click.
Alex Dossche concluded: "Sage's goal has always been to make life easier for accountants and their clients - entrepreneurs - by providing them with the tools they need to grow their businesses as efficiently and effectively as possible. But for us, the adaptation of our software is not enough: the accountants also have to be ready. That's why today we have decided to go further by preparing and guiding them throughout this process, just as we accompany them daily in their digital transformation".
The event also saw Sage discuss the results of the latest "Practice of Now" survey, conducted among accountants on the future of their profession and digital transformation, put into perspective for the Luxembourg market.