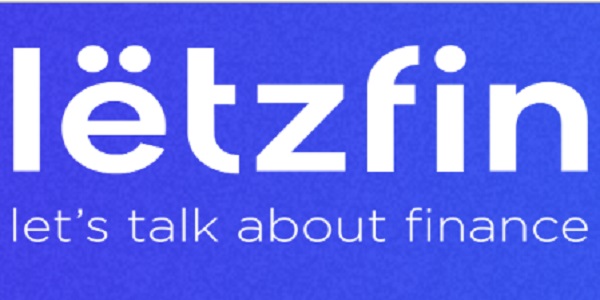 The Commission de Surveillance du Secteur Financier (CSSF) has launched Luxembourg's national financial education initiative under the name of "lëtzfin".
As part of its consumer protection mission, the CSSF is launching the first digital tools to promote financial education in Luxembourg: a new information portal www.letzfin.lu, as well as applications to raise awareness among consumers of all ages of the financial issues that arise on a daily basis. These tools were presented at a press conference on Tuesday 19 November 2019, in the presence of Luxembourg's Minister of Finance, Pierre Gramegna, and Minister of National Education, Claude Meisch.
These tools are aimed at assisting consumers with financial choices and their consequences in a digitalised society. Pierre Gramegna explained: "The financial crisis has shown that financial education must play a more important role in the lives of all citizens. Indeed, financial education enables consumers to make informed and responsible financial decisions, and this is even more essential in a digital world in which information is circulating ever faster".
The purpose of financial education is to empower citizens to make informed financial choices. It also involves consumer education, i.e. being able to resist temptations and to make choices within one's budget. According to Danièle Berna-Ost, Secretary General of the CSSF: "The right financial reflexes should be acquired at school and from a very early age. Financial education must provide students with the skills they need to face the world we live in".
Claude Meisch added: "Children and young people are the consumers of today and the economic actors of tomorrow: it is therefore essential that we not only help them learn to manage money and consumption responsibly, but also prepare them to become autonomous and enlightened citizens capable of making the right financial choices, for their benefit and that of society"-
In this framework, the CSSF, in collaboration with the "Committee for the Protection of Financial Consumers", has developed several tools. According to Claude Marx, Director General of the CSSF, "the best way to protect consumers is to educate them. The CSSF has a consumer protection mission. This mission is reflected in particular in appropriate supervision of professionals in the financial sector, but cannot be complete without financial education. Requiring professionals to provide more information to their clients only makes sense if the latter have the necessary knowledge to understand it".
The first of these tools, the information portal "lëtzfin", contains essential information on topics to which most citizens are exposed in their private and professional lives: "Your money", "insurance", "credits", "saving and investing", "pension", "precautions to be taken" and "over-indebtedness". Its purpose is to educate and protect consumers by providing them with basic financial information to help them analyse and understand their financial situation and make appropriate and informed choices. This website also offers practical tools, such as simulating credit calculations, establishing personal budgets, quizzes and explanatory videos. The lëtzfin information portal will continue to be developed and will form the backbone of all initiatives launched as part of this national strategy.
Another tool is the Financial Game of Life The Financial Game of Life (FinGoL), an educational game in the form of a "chatbot" developed by students at the Luxembourg Tech School. FinGoL is aimed at a young audience and simulates, in a fun way, an adult's financial life as well as the situations he or she faces in real life.
Similarly, the "Lëtzfin budget" tool offers a budget management application for adults. It is available in two languages (French and German), with plans to broaden the choice of languages and to integrate additional features in line with consumer needs and technological developments. A similar tool is available for young people: the "Lëtzfin Pocket money" application. The basic concept of the application was developed by a team of four volunteers at the Lux4Good Hackathon and received an award from a jury that included Her Royal Highness Grand Duchess Maria Teresa.
Claude Marx concluded the press conference with a forward-looking perspective: "The next step is to go beyond financial education and promote sustainable financial education. Without delay!"