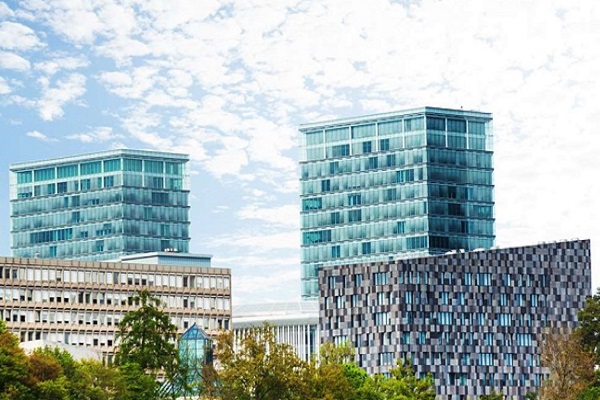 The Luxembourg Finance Labelling Agency LuxFLAG has awarded new labels to fifteen investment funds, bringing the total number of labelled investment products to 117.
LuxFLAG awarded the ESG (Environmental, Social, Governance) Label to the following eight funds:
AB FCP I - Sustainable US Thematic Portfolio
AB SICAV I - Sustainable Global Thematic Portfolio
Blue Like An Orange Sustainable Capital Latin America Fund I
CPR Invest - Education
CPR Invest - Food For Generations
Fidelity Funds - FIRST ESG All Country World Fund
Fidelity Funds - Sustainable Water & Waste Fund
Tikehau Credit Plus
LuxFLAG similarly granted the ESG Applicant Fund Status to seven funds:
Actiam Global Equity Fund
Actiam Sustainable Fixed Income
CQS New City Global Equity Fund
Fidelity Funds - Sustainable Eurozone Fund
Fidelity Funds - Sustainable Global Equity Fund
Fidelity Funds - Sustainable Reduced Carbon Bond Fund
Fidelity Funds - Sustainable Strategic Bond Fund
CQS New City Global Equity Fund is the first Irish fund receiving the Applicant Fund Status.
In addition, LuxFLAG has renewed the ESG Label for the following five funds:
DPAM L Bonds Emerging Markets Sustainable
DPAM Invest B Equities Europe Sustainable
DPAM L Bonds Government Sustainable
NEF Ethical Balanced Conservative
NEF Ethical Total Return
The Environment Label has been renewed for the Central American Timber Fund.
Moreover, LuxFLAG renewed the Microfinance Label for thirteen Microfinance funds:
Dual Return Fund- Vision Microfinance
FEFISOL- Fonds européen de financement solidaire pour l'Afrique
European Microfinance Platform Fund
GLS Alternative Investments - Mikrofinanzfonds
KCD Mikrofinanzfonds III - Universal
Investing for Development - Luxembourg Microfinance and Development Fund
REGMIFA - Regional MSME Investment Fund for Sub-Saharan Africa
responsAbility Financial Inclusion Fund
responsAbility Micro and SME Finance Fund
responsAbility Mikro and KMU Finanz Fonds
responsAbility Micro and SME Finance Leaders
Rural Impulse Fund II
The European Fund for Southeast Europe
As of 1 April 2019, LuxFLAG has labelled 117 investment products (31 Microfinance, seven Environment, 46 ESG, four Climate Finance funds, eight Applicant fund status and 21 Green Bonds). For more information on these labels, visit https://www.luxflag.org/.