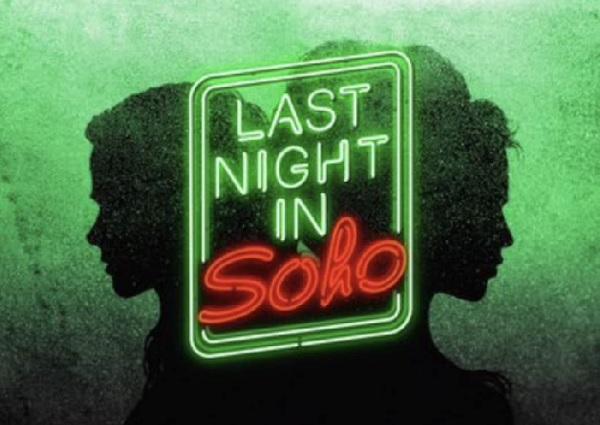 Directed by Edgar Wright (Shaun of the Dead; Hot Fuzz; The World's End; The Adventures of Tintin; Scott Pilgrim vs. the World; Ant-Man; Baby Driver) and starring Thomasin McKenzie (Jojo Rabbit; Old; Leave No Trace; True History of the Kelly Gang; The Hobbit: The Battle of the Five Armies), Anya Taylor-Joy (Here Are the Young Men; Radioactive; The Queen's Gambit (tv series); Peaky Blinders (tv series)), Matt Smith (Moribus; The Forgiven; Doctor Who (TV series); The Crown (tv series)) and Diana Rigg (On Her Majesty's Secret Service; Julius Caesar; Evil Under the Sun; The Avengers (TV Series); Game of Thrones (TV Series)).
Pyscological thriller; 116 mins; 16+
Brought up by her gran, young Eloise (Thomasin McKenzie) is accepted to study fashion design in London and moves to the "big smoke". Introverted, she moves out of the rowdy student accommodation and rents a bedsit at the top of a house owned by elderly spinster Ms Collins (Diana Rigg).
She starts to have vivid dreams in which she is transported back to the swinging sixties, a period she loves - she has a large vinyl collection from that period. Eloise meets, but never interacts with, Sandie (Anya Taylor-Joy), a dazzling wannabe singer, Sandie and, with some stunningly visual camerawork, she appears as Sandie's mirrored double, also on the dancefloor of hip nightspots. With the two actresses having similar appearances, it is sometimes very difficult to tell them apart...
In these nostalgic throwbacks to a bygone era, she Sandie meeting Jack (Matt Smith) who promises to help her fledgling career. Things start to turn sour as the glamour gives way to the seedy underbelly of London, with Jack's true colours starting to show through Eloise's increasingly disturbing visions.
Without wanting to give too much away, and the storyline goes in different directions to what is initially foreseen, the director blending original ideas with classic genre elements, including gangsters, sleaze et al, and various plot twists.
As Eloise gets inspiration from her dreams that help her in her fashion design course, her visions bring her to dark places. In the situation she finds herself, is this something / somewhere from where she can extract herself, or even help Sandie, or who can she turn to for help?
An excellent two hours of cinema for an autumn evening. Highly recommended.
Currently screening in Luxembourg at Ciné Utopia, Kinoler.