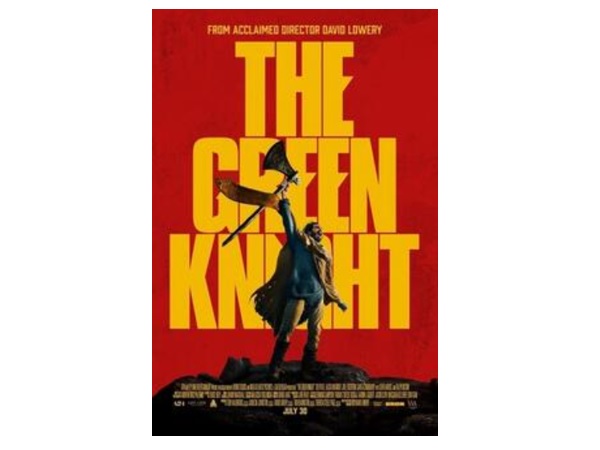 Directed by David Lowery (Ain't Them Bodies Saints; A Ghost Story; The Old Man & The Gun) and starring Dev Patel (Slumdog Millionaire; Kion; Hotel Mumbai; The Personal History of David Copperfield; The Best Exotic Marigold Hotel), Alicia Vikander (Ex Machina; The Danish Girl; Tomb Raider; Testament of Youth; A Royal Affair) and Barry Keoghan (The Killing of a Sacred Deer; Dunkirk; Black 47)
Fantasy drama; 126 mins; 16+
A fantasy re-telling of the medieval story of Sir Gawain (Dev Patel) and the Green Knight, based on the King Arthur and his Knights of the Round Table legend. To become a knight, Gawain - King Arthur's reckless and headstrong nephew, must leave the sanctuary of the castle and the protection of his mother and the King, and find and then face up to the Green Knight, a gigantic emerald-skinned stranger and tester of men.
Along the way, across the barren moor, then through forests and subsequently war-torn land, with only his horse and a few possessions, he meets various characters, including ghosts, thieves, giants and more. A Scavenger (Barry Keoghan) who first appears friendly, then possibly helpful, ultimately becomes criminal and relieves him of his axe and his horse. He then comes across Esssel (Alicia Vikander) in a more modern and luxurious castle, but is she what she seems?
This journey is supposed to build and define his character and prove his worth in the eyes of his family and King, by facing the ultimate challenger.
Director David Lowery presents a visual and emotional rollercoaster that certainly deviates from the traditional way of telling such legends.
Currently screening at Ciné Utopia.