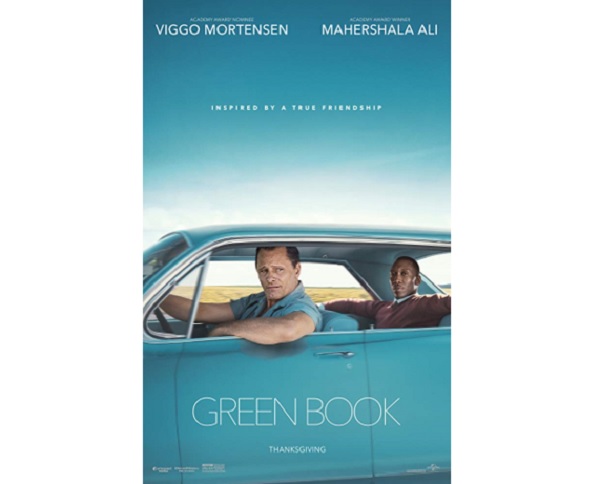 Directed by Peter Farrelly (Dumb and Dumber; Shallow Hal; There's Something About Mary; Me, Myself & Irene) and starring Viggo Mortensen (Captain Fantastic; Appaloosa; The Lord of the Rings...; Carlito's Way; Witness), Mahershala Ali (Moonlight; Hidden Figures; The Hunger Games: Mockingjay...; The Place Beyond the Pines) and Linda Cardellini (Brokeback Mountain; Legally Blonde; Avengers: Age of Ultron; Scooby-Doo).
Drama; 130 mins; 6+
Set in the US in 1962, the story focuses on Tony "Lip" Vallelonga (Viggo Mortensen), an Italian Amercian whose work as a nightclub bouncer stalls when the club is closed for renovations. Out of work, he is offered a job by a record company to drive a classical musician, Dr. Don Shirley (Mahershala Ali), to a series of concerts in the deep south.
Reluctantly - one reason being that he will be away from his wife and two sons for two months and may not be back in time for Christmas - he accepts the job. Remember, this is still in the time of segregation in parts of the US, and he is uncomfortable with the prospect of being a white man chauffeuring an African-American man. He holds out for more money and, when offered what he asks, accepts the job.
What starts then is a "road movie", with the unfurling of their relationship where they both mellow and respect one another, with their culture and attitude to life meeting somewhere in the middle and they learn to respect each other. Tony drives and protects Dr. Shirley, who comes across as both arrogant and lonely, with Tony acting as his "minder" where his nightclub experience comes into play from time to time. All around them is clear evidence of racism and social injustice.
An endearing tale which is amusing at times, helped by great cinematography and superb acting performances.
On the other hand, Dr. Shirley helps Tony to write regular letters to his wife, Dolores Vallelonga (Linda Cardellini), while on his travels.
The title of the film "Green Book" refers to a book listing hotels, etc., where coloured people can stay, entitled "The Negro Motorist Green Book"...