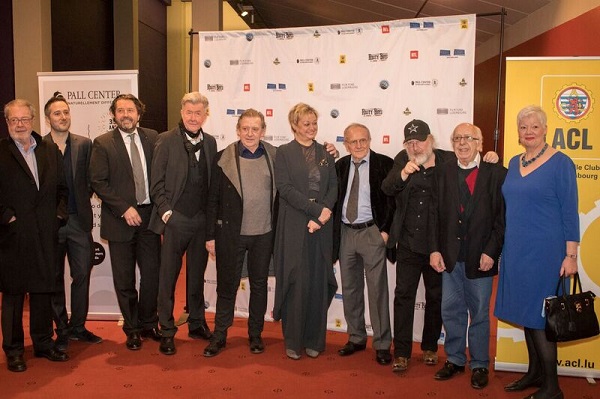 Directed by Andy Bausch and starring Andre Jung, Marco Lorenzini, Paul Greisch and Fernand Fox, with Ann Overstall, Claire Johnston and Tara Donnell.
Comedy drama, 100 mins, in Luxembourgisg with sub-titles in EN & FR
Rusty Boys tells a charming tale of a number of old age pensioners (OAPs) who despair of the domineering matron at a retirement home and are determined to find somewhere they can live together and make their own rules.
A comical caper that shows there's life in the old geezers yet, Rusty Boys is not about seeing which places and buildings one can recognise throughout the Grand Duchy, nor who one can recognise on screen, rather it is a tale of rebellion - not of teenagers, but OAPs - against rules and regulations.
Andy Bausch is known for his dramas and documentaries - d'Fifties highlighting how life and society worked around 60 years ago when the Grand Duchy was a very different place indeed - and has turned his hand to comedy as effortsly as turning the page to start a new chapter in riveting book.
The storyline may trundle along at times but is has purpose and is heading for a certain destination. Along the way, the characters are cleverly developed and we see glimpses of Luxembourgish life and architecture too. One of the residents of the retirement home leaves as he cannot smoke and brings his book collection with him; another resident is evicted for smuggling in an exotic dancer, the janitor is sacked for selling goods and services to the residents, the list goes on...
There are some poignant moments too, there are some children and family featured, and a village band also features. Another character is a pigeon-fancier and has an allottment which is about to be taken over for a new property development. And the issue of non-nationals is addressed by very gentle digs and one brilliantly funny clip in which a Luxembourgish mother is bringing her daughter for speech therapy as she speaks Luxembourg with a Portuguese accent (being the only native Luxembourger in her class)!
The four main characters - Fons, Lull, Nuckes and Jängi - plan the next phase in retirement, away from being treated like children again, but the journey is nothing but eventful!
HRH Heriditary Grand Duke Guillaume and HRH Heriditary Grand Duchess Stephanie attended the avant-premier on Tuesday evening in Utopolis-Kirchberg in a capacity-filled 500+ screening room, along with Paul Thiltges and Adrien Chef, co-producers, director Andy Bausch, plus scores of cast and crew, as well as representatives of Film Fund Luxembourg, the Luxembourg film industry and members of Luxembourg society.
Rusty Boys goes on general release in Luxembourg on Wednesday 25 January 2017.
Photos (top, middle) by www.ldmcevoy.com