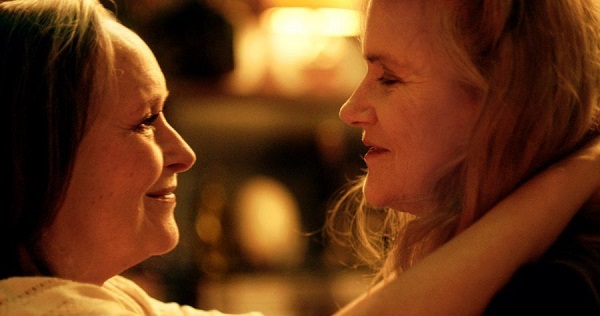 Deux; Credit: Tarantula Luxembourg
On Friday 12 March 2021, the France, Luxembourg, Belgium co-production film "Deux" (Two of Us) has been crowned Best First Film at the 46th Césars, France's top film awards, in Paris.
With support from Film Fund Luxembourg, Deux was co-produced by Tarantuala (Donato Rotunno and Elise André), and was directed by Filippo Meneghetti. It had received 4 César nominations: Best First Film, Best Original Screenplay, Best Actress Martine Chevallier, Best Actress Barbara Sukowa.
This comedy-drama is continuing its tour of the world, accumulating selections in festivals, nominations and prestigious prizes, including this new predigious César award. Recently, the film received a nomination for the Golden Globes (Best Motion Picture in a Foreign Language) and the possibility of an Oscar nomination (in the Best Foreign Film category) is also eagerly awaited by those involved in its making - an exceptional journey in an exceptional period, for this Franco-Belgian-Luxembourg co-production.
The twenty days of filming for Deux in Luxembourg took place in mid-October 2018 with the participation of numerous Luxembourg technicians and actors including Céline Bodson (chief sound operator), Angelo Dos Santos (chief sound editor), Vitalijus Kiselius (chief electrician), Magdalena Labuz (costumes), Katja Reinert (makeup manager), Laurent Wallerang (chief machinist) as well as the actors Eugénie Anselin, Aude-Laurence Biver, Véronique Fauconnet, Denis Jousselin, Stéphane Robles, Gilles Soeder, Hervé Sogne and Jérôme Varanfrain.
The film, a love story of two women, is still showing in Luxembourg cinemas and also available on the Luxembourg platform sooner.lu.