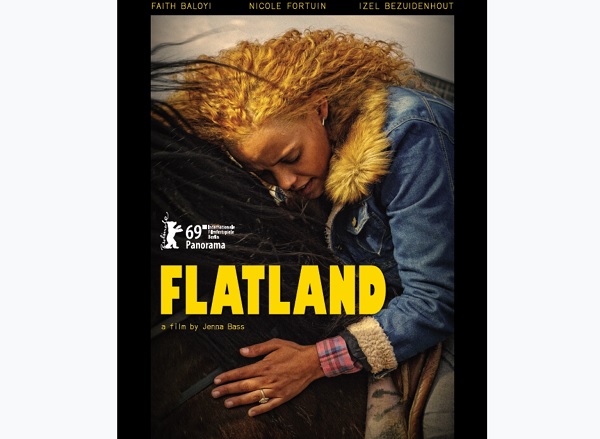 Luxembourg co-production "Flatland" will be released in cinemas across the country on Wednesday 23 September 2020.
Produced by Deal Productions (Luxembourg), Proper Films (South Africa) and In Good Company (Germany), in co-production with Unafilm (Germany) and ZDF / Das Kleine Fernsehspiel (Germany) and with the support of the Film Fund Luxembourg, South African Department of Trade & Industry, the National Film & Video Foundation of South Africa, the Hubert Bals Fund+Europe and the World Cinema Fund, Jenna Cato Bass's new film "Flatland" is a contemporary western about the initiatory journey of three very different women, all of whom are trapped by their situation.
The film draws a portrait of femininity in hostile terrain and questions what it means to be a woman today in South Africa and more generally in society as a whole. "Flatland" tells the story of Natalie, who following a catastrophic wedding night, commits an accidental murder and runs away from her husband. She is reunited with her best friend Poppie, who is at the end of her pregnancy. The two young women set off together on horseback through the Karoo Desert. On their tracks is detective Captain Beauty Cuba, who tries to prove the innocence of her ex-fiancé accused of the crime committed by Natalie.
The film was chosen to open the Panorama at the Berlinale in 2019 and was selected for its North American premiere by the Toronto International Film Festival that same year in the Contemporary World Cinema category. It has toured the world of festivals, including the Luxembourg City Film Festival, and won several awards, including the South African festivals Joburg Film Awards and the Silwerskermfees.
Director Jenna Cato Bass is also a writer and a magician. Her short film "The tunnel" (2010) and co-productions "Love the one you love" (2014) and "High Fantasy" (2017) have toured festivals worldwide, notably the Sundance Film Festival, the Berlinale and the Toronto International Film Festival (TIFF), where the films won several awards. "Flatland" addresses social issues linked to racism and sexism in South Africa.
The film's release in Luxembourg is scheduled for 23 September 2020.