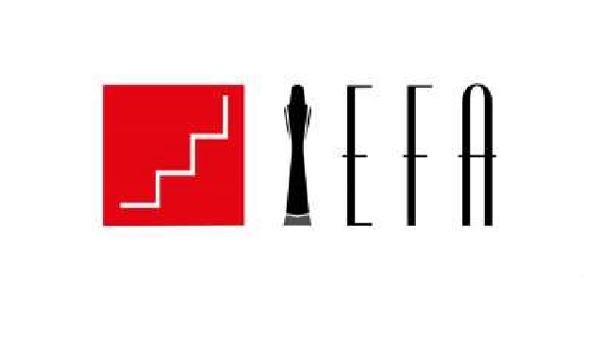 On Tuesday 18 August 2020, the European Film Academy has announced the first part of the selection of feature films for the European Film Awards (EFA 2020) includes a total of 32 films, including the Luxembourg production "Between Heaven and Earth" by Najwa Najjar.
Due to COVID-19 pandemic and the restrictions associated with it, the selection of feature films for the EFA 2020 is being announced in two stages: the European Film Academy and EFA Productions have first announced the titles of the first 32 films, while the second part will be announced in September. This will include films that would have had their premiere before 31 May 2020 - whether at a festival or in cinemas - but which did not have it due to the pandemic, provided they are shown in cinemas or online before the end of November 2020. Together, the films from parts 1 and 2 form the selection of EFA feature films, namely the list of feature films recommended for nomination for the European Film Awards 2020. The films were selected by a committee made up of the EFA Board of Directors and invited experts.

In the coming weeks, the more than 3,800 members of the European Film Academy will screen the selected films and, after the announcement of the second part, will vote for the nominations in the European Film, Director, Actor, Actress and Screenwriter categories. The nominations will then be announced on 7 November at the Seville European Film Festival in Spain. A jury of 8 members will decide on the winners in the categories Photo Direction, Editing, Scenery, Costumes, Make-up & Hairstyle, Original Music, Sound and European Visual Effects.

The 33rd edition of the European Film Awards with presentation of the winners will take place on 12 December in Reykjavik, Iceland.
Between Heaven and Earth
A Palestine, Luxembourg and Iceland co-production.
Written and Directed by Najwa Najjar
Produced by Hani Kort, Adrien Chef, Paul Thiltges, Fahad Jabali & Eggert Ketilsson
Production Luxembourg: Paul Thiltges Distributions