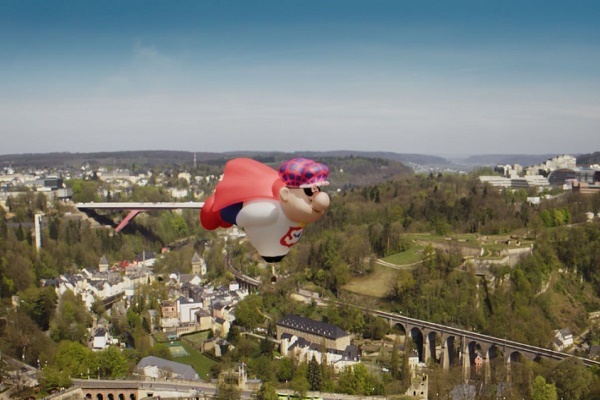 The movie "Superjhemp Retörns" has made its way to No.1 in the Luxembourg box office for the year 2018.
Two months after its theatrical release, the box office hit Superjhemp Retörns totaled 50,000 viewers, making it the most-watched Luxembourg film with the largest recorded audience to date. The film even beat "The Avengers" to the spot of 2018 box office No.1 in the Grand Duchy.
To illustrate the success of the film, producers SAMSA FILM have prepared a Christmas-themed "Chrëschtdags Trailer". In addition, all Luxembourg cinemas will screen the film during the festive season.