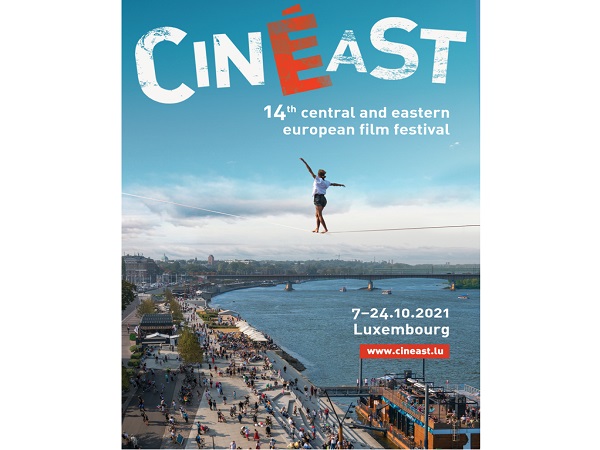 CinEast, the Central and Eastern European Film Festival in Luxembourg, is set to return next month with its 14th edition; like last year, the festival is taking place in a hybrid format.
Building on the success of the 2020 edition, the CinEast festival is back this year in a hybrid format. From 8 to 24 October 2021, the festival will combine around 100 cinema screenings and online screenings, in full compliance with the health restrictions in force.
The CinEast Festival is dedicated to Central and Eastern European cinema. This year's lineup features 55 feature films, 35 short films, a photo exhibition and concerts from more than 20 countries of the former Eastern bloc. In-cinema screenings will be held at the Cinémathèque, Neumünster Abbey (neimënster), Ciné Utopia and Kinepolis Kirchberg in Luxembourg City, as well as at Ancien Cinéma in Vianden, the Centre national de l'audiovisuel (CNA) in Dudelange and the Kulturfabrik in Esch-sur-Alzette, among other venues.
After months of confinement, CinEast is offering spectators an escape (literally and figuratively) with the thematic cycle "Dreams of Escape / Rêves d'évasion", which includes various documentaries and feature films, a "Dreams of Escape" photo exhibition in neimënster and a cine-debate.
The country in the spotlight this year is Slovenia, which currently holds the presidency of the Council of the European Union. As such, around ten Slovenian films are on the programme and several Slovenian filmmakers are set to attend the festival.
The CinEast Festival will also offer several themed evenings and film debates, workshops and special sessions for young audiences, as well as several concerts.
The full programme will be unveiled later this month.
The CinEast Festival 2021 is being organised by CinEast asbl in collaboration with the Cinémathèque, neimënster, the Kinepolis group and Ancien Cinéma, among others. Its main partners are the City of Luxembourg (Ville de Luxembourg), the Ministry of Culture, Film Fund Luxembourg and Kulczyk Investments.