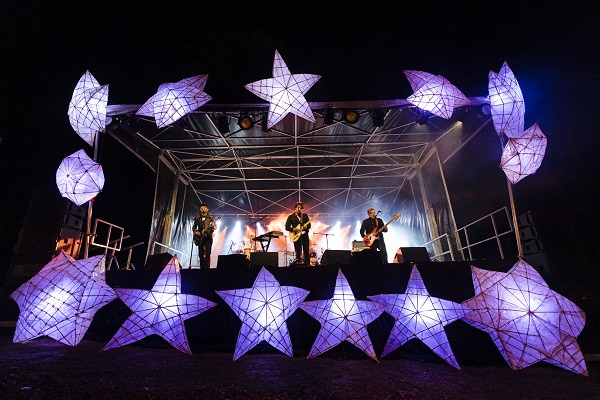 Nuits des Lampions 2022; Credit: COOPERATIONS/Caroline Martin
Local socio-cultural company COOPERATIONS has announced that tickets are now on sale for the next edition of the Nuits des Lampions in Wiltz.
The Wiltz Garden (Jardin de Wiltz) will once again shine like a twinkling star in the night sky during this three-day festival, which will take place on Thursday 21, Friday 22 and Saturday 23 September 2023.
The focus on the first day (Thursday) will be the lantern exhibition. On the Friday and Saturday, visitors can expect an artistic programme featuring concerts, performances and other shows. Tickets are now on sale, with a new two-day ticket available at a reduced rate for Friday and Saturday.
Since their creation during the European Capital of Culture year 2007, the Nuits des Lampions have attracted thousands of visitors. The lanterns on display either come from COOPERATIONS' inclusion workshops or are the fruit of collaborations with national and international artists. To ensure a relaxed environment, the number of tickets will be limited again this year.
Further information and tickets are available on the website: https://ndl.lu/en.