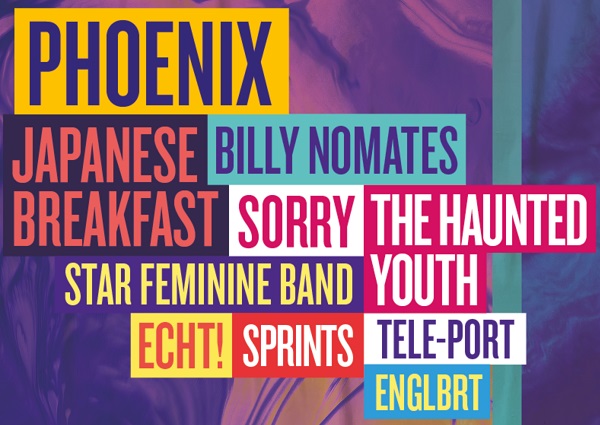 The Abbaye de Neumünster (neimënster) and Den Atelier have unveiled the lineup for the fifth edition of the Siren's Call music and culture festival, which will take place in Luxembourg-Grund on Saturday 24 June 2023 from 15:00.
In 2017, the Siren's Call festival started as a multidisciplinary boutique music and culture festival with a contemporary lineup. Over the years, feedback has been positive and the booking team have curated a mix of upcoming, international and local artists from multiple genres performing on various stages. Notable acts from previous editions include Metronomy (UK), Nothing But Thieves (UK), James Vincent McMorrow (Ireland), RY X (Australia), Francesco Tristano (Luxembourg) and MGMT (US), to name but a few.
In 2022, the Siren's Call festival returned after a two-year COVID-19-realted hiatus. The 2022 edition proved successful, according to the organisers.
For 2023, the programmers and bookers have once again curated a unique music and culture experience. Literary and artistic disciplines will complement the main musical element of the festival and there is also a dedicated kids programme (curated by neimënster).
Music lineup: Phoenix (France), Japanese Breakfast (US), Billy Nomates (UK), The Haunted Youth (Belgium), Star Feminine Band (Benin), Sorry (UK), Sprints (Ireland), Echt! (Belgium), ENGLBRT (Luxembourg) and Tele-Port (Luxembourg).
The festival market will again feature local makers and designers, giving them the opportunity to present and sell their creations to the festival audience. Furthermore, the market will include regional initiatives with a strong social or ecological background to help them raise awareness for their causes. To apply, send an email to hello@sirenscall.lu.
The Siren's Call team is also working together with local artists to create original artwork for the festival.
Moreover, the audience is invited to participate in a wide range of workshops. Festival visitors can learn dance moves, relax in a yoga class or craft together with their friends and children. The latter can also enjoy dedicated activities such as a DJ workshop with Junior Akwety for children aged eight and over.
The festival will also feature a food village serving locally produced and curated food and a wine bar with bio-dynamic wines and crémants.
General admission costs €62; free admission for children under the age of twelve. All children under the age of fourteen must be accompanied by an adult.
Further information and tickets are available online at www.sirenscall.lu.