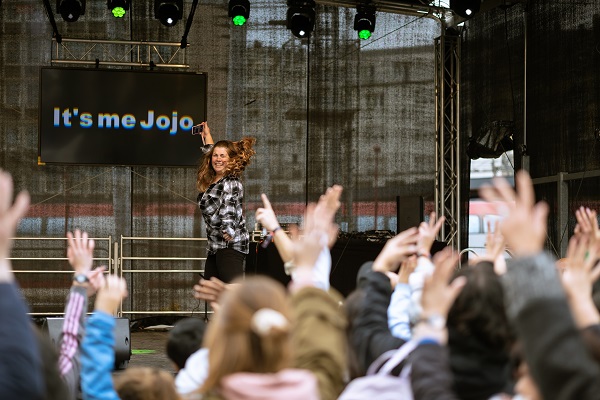 It's me Jojo; Credit: Noëllia Alvarez/SNJ
The 16th edition of the "On Stéitsch" festival, organised by the National Youth Service (Service National de la Jeunesse - SNJ), will take place on Saturday 23 September 2023 at the Rotondes site in Luxembourg-Bonnevoie; for this new edition, the festival is looking for new talents.
Since 2008, On Stéitsch (a wordplay in Luxembourgish since it sounds like "on stage" in English) has brought together local and regional artists, offering a variety of different activities and a festive atmosphere for all tastes and ages. The festival is a meeting place for young artists and creators at the start of the school year, with several stages, an exhibition space and creative, sporting and information stands.
The SNJ has now launched a call for young people with a passion for an art, a sport or another hobby, as well as organisations in the youth sector, to participate in this 16th edition. To submit an application, visit https://onsteitsch.lu/. The deadline to apply is 1 May 2023.