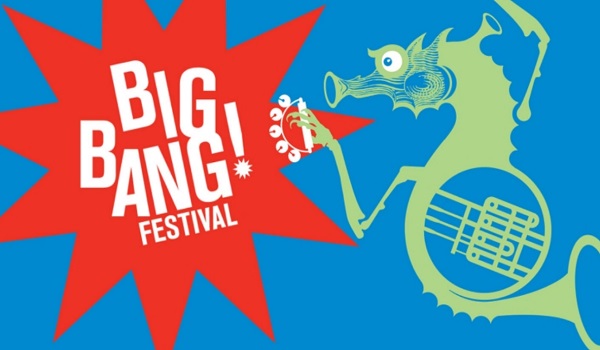 Neumünster Abbey (neimënster) has announced that it is hosting Luxembourg's first Big Bang Festival on Saturday 3 and Sunday 4 July 2021.
The Big Bang Festival will turn everyday life upside down to transform the neimënster site into a land of discovery and games for children (aged five and up) this weekend.
Created by Wouter van Looy and the Belgian company Zonzo, the Big Bang Festival invades nineteen major cultural centres in Europe and Canada every year to transform them into a great musical circus. The extravagant Zonzo company creates innovative shows for young audiences, where music is at the heart of the dramaturgy. It invites artists (musicians, ensembles, composers, filmmakers, videographers, etc.) to develop original and poetic universes through interactive shows, visual concerts or intriguing installations.
These fun productions tour all over the world and receive recognition from audiences and professionals alike for their pioneering and original character. "The Zonzo Compagnie the Big Bang Festival", which is celebrating its 25th anniversary this year, has worked with nearly 100 artists in European capitals. In Luxembourg, the company will notably be able to count on the participation of the Orchestre Chambre de Luxembourg (OCL).
On the programme are classic and new sounds, musical improvisations and compositions specially designed for the youngest.
Full Programme (subject to schedule changes)
Saturday 3 July
14:00 Duo Seco
14:00 Brazzmatazz
15:00 Songs with roots XL
16:00 Duo Seco
16:00 Brazzmatazz
17:00 Songs with roots XL
18:00 Duo Seco
18:00 Brazzmatazz
Sunday 4 July
14:00 Brazzmatazz
14:00 Duo Seco
14:00 Battalia, by OCL
15:00 Battalia, by OCL
15:00 Brazzmatazz
15:30 Duo Seco
16:15 Il Vecchio Castello, then Ma mère l'Oye, by OCL
17:00 Brazzmatazz
17:00 Duo Seco
18:00 Il Vecchio Castello, then Ma mère l'Oye, by OCL
Throughout the festival, visitors can explore the following musical labyrinth and sound installations: These birds; OSCI Bouncer; Robot Orchestra; Noisy Neighbours; Spotter; Soundcolors.
The festival will take place under the CovidCheck health regime from 3 to 4 July 2021, throughout the site, from 14:00. Tickets cost €15 or €1.50 with a Kulturpass. Entry is free for children under the age of 18.
Further information, including registration details, is available at neimenster.lu.