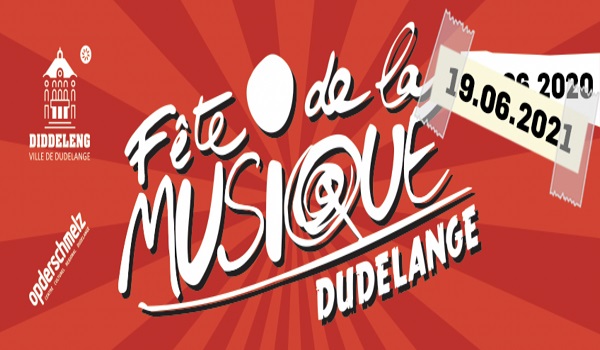 The City of Dudelange has announced its decision to cancel the 2020 edition of Fête de la Musique in Dudelange in light of the COVID-19 (coronavirus) pandemic.
Faced with the evolution of coronavirus in Luxembourg and following the government's announcement of measures to curb the spread of the disease, the City of Dudelange has decided to cancel this year's Fête de la Musique, originally scheduled for 20 June, and to reschedule it to 19 June 2021. This decision has been made to protect the health of the population and of festival visitors (around 25,000 in 2019), in line with the official measures taken by the City of Dudelange and the government.
The City of Dudelange has assured that all confirmed artists have been contacted following this decision and the majority have already confirmed their participation in the 2021 edition. Other artists will be performing at the CCRD opderschmelz in 2021 due to this year's fully booked event calendar.
New dates have already been announced (see below) for the majority of the concerts that were to take place at CCRD opderschmelz. The last postponements are set to follow shortly. Purchased tickets remain valid for the new concert dates.
14 March: Sven Sauber - postponed to 27 September 2020
18 March: Intervention - new date to be announced soon
20 March: Das Kapital - postponed to 14 October 2020
23/24 March: Das Uhu Experiment - new dates to be announced soon
28 March: Francesco Tristano - new date to be announced soon
2 April: Soul-Scapes - new date to be announced soon
21 April: Yazz Ahmed - postponed to 13 January 2021
22 April: Celtic Legends - postponed to 21 October 2020
28 April: Julie Campiche Trio - postponed to 23 March 2021
29 April: The Paperboys - new date to be announced soon
30 April: Ida Nielsen & The Funkbots - postponed to 29 April 2021
4 May: Randy Hansen - postponed to 03 November 2020
The 2020 Like A Jazz Machine Festival, which was to take place in Dudelange from 14-17 May, has also been cancelled due to coronavirus. Purchased tickets will be refunded.