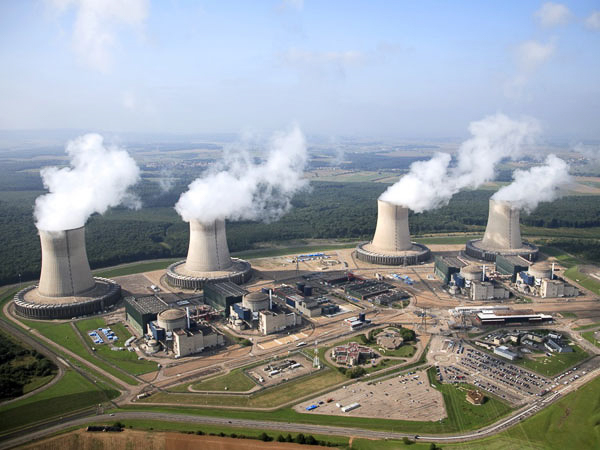 Cattenom Nuclear Power Plant;
Luxembourg is set to take legal action, together with other European Union (EU) member states, over the decision of the European Parliament to approve the inclusion of gas and nuclear energy in the EU taxonomy for sustainable activities.
On Wednesday 6 July 2022, the Members of the European Parliament (MEPs) rejected a motion to oppose the inclusion of gas and nuclear energy as environmentally sustainable economic activities in the EU taxonomy.
The vote related to the European Commission's proposal for a taxonomy, published at the end of December 2021, which foresaw the labelling of nuclear and gas as sustainable energy sources. Whilst some EU member states, such as France and Poland, supported the inclusion of said energy sources in the taxonomy, others, including Luxembourg and Austria, opposed it.
Following the vote on Wednesday, Luxembourg's Ministry of Energy and Spatial Planning, the Ministry of the Environment, Climate and Sustainable Development and the Ministry of Finance issued a joint statement in which they expressed the regret of the Luxembourg Government over this decision. They recalled that Luxembourg has opposed the possible inclusion of nuclear energy and natural gas in the taxonomy since the start of the negotiations.
The respective ministries also argued that the "real transition to climate neutrality must disregard fossil fuels as well as nuclear energy, a costly and highly dangerous technology not only for citizens, but also for the environment and natural resources".
Luxembourg is now preparing to join a legal action, initiated by Austria, over this decision.