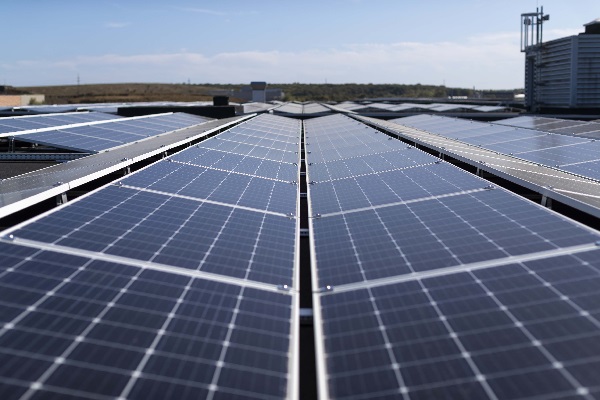 Credit: POST
Friday marked the inauguration of a photovoltaic installation on the roof of the POST sorting centre in Bettembourg, in southern Luxembourg.
Developed jointly by Enovos and POST, this solar project marks the move towards a more sustainable future in Luxembourg, as well as the two companies' support for the government's commitments in this field.
In response to the first call for tenders issued by the government to set up large-scale solar panel installations, Enovos decided to team up with its long-term partner, POST. Boasting 0.74 MWp (megawatt peak), the installation is capable of producing 674,880 kWh (kilowatt hour), which is equal to the energy consumption of more than 170 households.
Claude Turmes, Minister of Spatial Planning and Energy, said at the inauguration: "This project is perfectly in line with the State's strategy to promote renewable energies in the Grand Duchy and we hope that many other projects of this type will see the light of day soon, notably in the context of the recently issued new call for tenders".
The project also aims to show that, by joining forces, potential and skills, Luxembourg can position itself as a proactive player in the sustainable energy transition. Indeed, Claude Strasser and Claude Seywert, CEOs of POST and the Encevo Group respectively, emphasised the exemplary role that companies play in contributing to the achievement of national and European objectives and in paving the way for a more sustainable future.
As part of the first call for tenders issued by the government, Enovos will install photovoltaic power plants with a total capacity of 13.9 MWp in collaboration with numerous professional partners. This energy production corresponds to the annual consumption of around 3,400 households and will bring a 10% increase for the solar sector in the Grand Duchy.