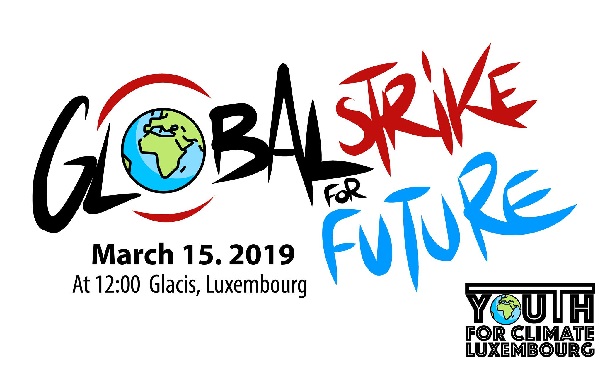 Credit: Youth for Climate Luxembourg
Luxembourg will introduce additional bus services and increase transport staff presence tomorrow in light of the Students Global Strike for Climate.
Luxembourg railways, the CFL, will implement additional resources to ensure the smooth flow and safety of students attending the climate strike planned for Friday 15 March 2019 at Glacis.
To ensure proper supervision of young people, the CFL has mainly strengthened its staff on trains and at some 20 stations/stops and train platforms. The additional staff will be present until 16:00 tomorrow.
Concerning transport availability, additional trains will occasionally serve the Diekirch-Luxembourg railway line, whilst direct RGTR buses to Glacis will be available to students from 10:00 in front of the secondary schools in Echternach, Grevenmacher and Redange/Attert. In addition, following the request of the High School Students' Association of Echternach, there will be an additional five CFL buses serving bus line 110 from Echternach to Luxembourg City. The extra buses will serve all the usual stops on this line, including Junglinster.
The Students Global Strike for Luxembourg, organised by Youth for Climate Luxembourg, will begin at Glacis in Luxembourg City at 12:00 tomorrow. From 12:30, participants will march via Rue du Marché-aux-Herbes before ending at Place Guillaume II.