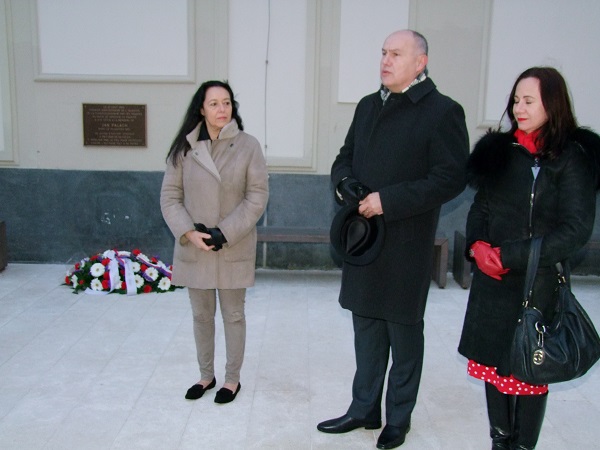 Czech Ambassador to Luxembourg, Petr Kubernát, at Square Jan Palach;
On Wednesday 16 January 2019, the Ambassador of the Czech Republic to Luxembourg, Petr Kubernát, led a ceremony on the Square Jan Palach in Luxembourg's city centre in the presence of around 80 people, including members of parliament and other dignatories.
The ceremony was held to commemorate the 50th anniversary (on 19 January 1969) of the death of Jan Palach, a 21 year-old history and political economy student who set fire to himself in Wenceslas Square to protest against the invasion of Czechoslovakia to crush the Prague Spring.
Following the laying of a wreath at the commemorative plaque and a brief speech by Ambassador Kubernát, the celebrations continued at the nearby Auditorium of Cercle Cité with a debate with Colette Fleisch, Anne-Marie Zurn and Tom Krieps, followed by the screening of the film "Jan Palach* which focussed on the last six months of his life.