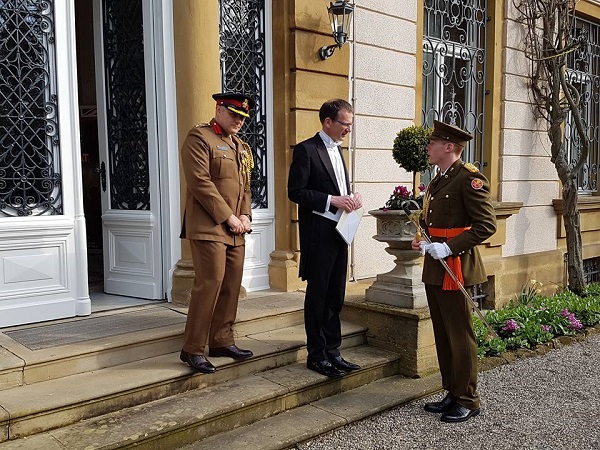 On Thursday, the new British Ambassador to Luxembourg, His Excellency John Marshall, presented his credentials to HRH Grand Duke Henri at the royal palace in Luxembourg city centre; he did so alongside the new American Ambassador to Luxembourg, David McKean, as well as new non-resident ambassadors from Haiti, Kyrgystan and Congo.
After presenting his credentials, Ambassador Marshall said "This morning I had the great privilege to present to HRH the Grand Duke, the Letters of Credence from Her Majesty The Queen appointing me British Ambassador to the Grand Duchy of Luxembourg. It was a most memorable and enjoyable occasion. I am delighted to be here in Luxembourg and very grateful to all those who have given me such a warm welcome and helped me to settle in. I know I will enjoy working and living in this very special country."
He was joined by Defence Attaché Colonel James Phillips.