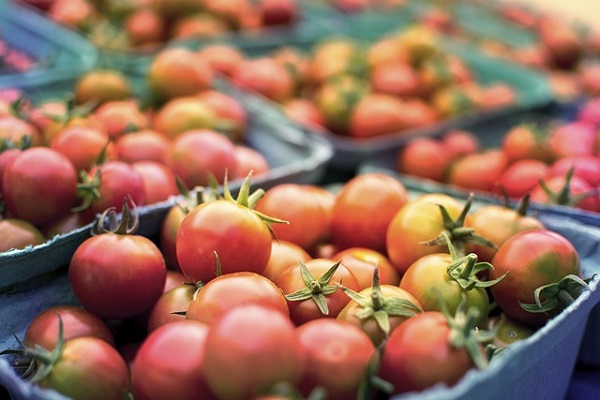 Credit: Pixabay
According to Luxembourg's statistical institute, STATEC, the annual rate of inflation in the Grand Duchy stood at 4.8% in January 2023, down from 5.4% the previous month.
In January 2023, the national consumer price index, calculated by STATEC, decreased by 0.4% compared to the month before. As every year, according to STATEC, this decline is explained by the price reductions offered during the winter sales period. Nevertheless, a wage indexation was triggered, resulting in a 2.5% increase in wages, salaries and pensions from 1 February 2023.
Owing to the winter sales, prices for clothing and footwear fell 11.5% compared to December 2022. Furniture, household appliances, personal and household equipment were also affected by the sales but to a lesser extent. These price drops will generally be compensated for next month, noted STATEC, when the indices for these goods return to their pre-sale level.
Food prices increased by 1.9% over one month, representing the largest monthly increase since 1995. The largest increases were observed for fresh fish (up 11.0%), butter (up 4.3%), fresh vegetables (up 3.0%), fresh fruit (up 2.2%) and meat (up 1.2%). Prices for pasta (down 0.2%), crisps (down 0.1%) and baby food (down 1.0%) fell slightly compared to December 2022. In annual comparison, food prices were 12.2% higher.
At the pump, motorists had to pay 2.6% more per litre of petrol and 0.1% more per litre of diesel in January compared to the previous month. STATEC recalled that an increase in the CO2 tax excise duty (approximately 1 cent per litre of diesel, petrol and heating oil) came into force on 1 January 2023. The prices of products derived from black gold in the index basket were 3.9% higher than in January 2022.
Regarding services, the catering sector (up 1.7% compared to December), vehicle maintenance and repair (up 2.1%) and housing maintenance and repair services (up 2.0%) pushed the result for January upward. On the other hand, at the beginning of the year, seasonal movements have had a strong deflationary influence on the result. Thus, package holiday prices fell by 10.3% and flight prices fell by 23.3% compared to December.
The January results were influenced by the temporary reduction of the normal, intermediate and reduced VAT rates by one percentage point (until 31 December 2023). The VAT rate applied to bicycles (including pedal assist bicycles) and the repair of household appliances has gone from the normal rate (17%) to the reduced rate (7%) this year. Prices for bicycles in the sample fell by 6.6%, repair of household appliances by 4.1% and repair of audio-visual, photographic and computer equipment by 2.7% in January.
The annual inflation rate thus fell from 5.4% in December to 4.8% in January. The annual core inflation rate lost 0.3 points, dropping to 4.6%. The general index for the month of January, expressed in base 100 in 2015, amounted to 116.59 points.