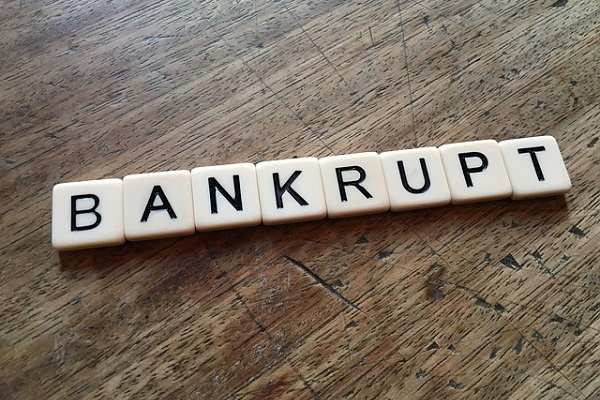 According to the latest figures provided by Luxembourg's Ministry of Justice and STATEC, 388 companies were declared bankrupt and 278 were liquidated during the fourth quarter of 2022.
2022 saw the declaration of 1,050 bankruptcies, a drop of 9.5% compared to 2021 (1,160), but which hides a sharp increase in the fourth quarter of 2022: there were 388 bankruptcies - a record number for the last quarter of a year. However, it remains to be confirmed whether this is a pure catch-up effect or will be a growing phenomenon in the coming months.
Contrasting developments emerged at the level of branches of activity. In the hotel and catering sector (Horesca), the number of bankruptcies (115) increased by 69% compared to 2021, but is only returning to pre-crisis levels. Commercial bankruptcies fell by nearly 18% in 2022. A significant drop was also observed for specialised, scientific and technical activities (-30%) and for holding companies and investment funds (-15%).
Job losses (2,059 jobs) caused by bankruptcies in 2022 remained stable compared to 2021, even if these are provisional data, since employment data for 2022 are not yet complete. The branches that were most affected by job losses in 2022 were construction (38% of job losses), non-financial service activities (31%) and Horesca (18%).
In terms of absolute numbers, holding companies and investment funds as well as trading companies were the most affected by bankruptcies in 2022, with 275 and 198 bankruptcies, respectively.
Moreover, the Luxembourg courts ordered the liquidation of 846 companies in 2022, a decrease of 16% compared to 2021 (1,008). However, the last quarter of 2022 (278 liquidations) went against this trend, posting a 14% increase compared to the same period in 2021. Half of the companies liquidated in 2022 were holding companies and investment funds.