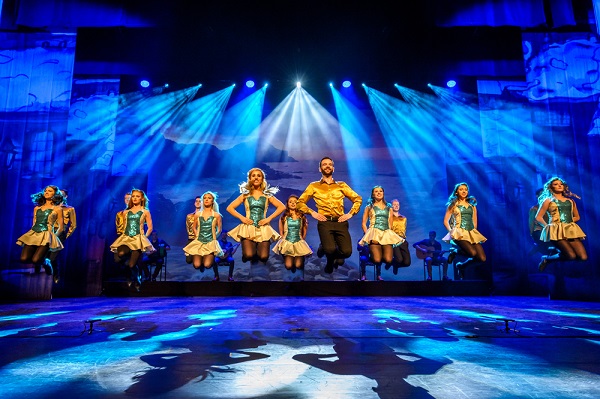 Rhythm of the Dance; Credit: Wim Lanser
The National Dance Company of Ireland's Rhythm of the Dance show will be making a stop in Luxembourg as part of its 21st Anniversary Celebration Tour; the show will take place on Saturday 25 January 2020 at 20:00 at the Trifolion Echternach.
Like lightning, Rhythm of the Dance has struck with its pulsating rhythms, pure energy and melodic Irish sounds in 50 countries around the world and delighted over seven million fans worldwide. In 2020, the global success of the show continues: from China to South America, from Spain to Siberia.
Rhythm of the Dance combines outstanding singers and musicians of traditional Irish music with the latest technology that takes viewers on an exciting and energetic two-hour journey through time: fans will experience over 2,000 years of dance, music and culture from pre-Celtic times to the modern sounds of today.
The dancers complete a full 25 costume changes during the show at lightning speed. The live band consists of excellent musicians who master a range of instruments to perfection, including the traditional Uilleann pipes (Irish bagpipe), the bodhrán (Irish frame drum), violins, flutes, accordions, harp and banjo.
Tickets are available in advance for €48 including advance booking fees from all known ticket agencies and on the ticket hotline (0651) 9790 770 or online at www.kultopolis.com.