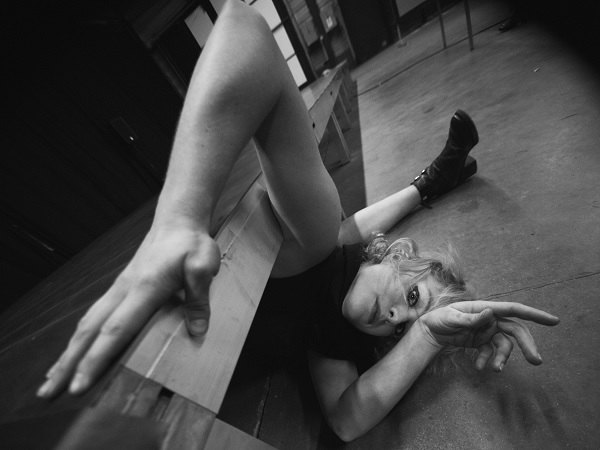 Sarah Baltzinger; Credit: André Nitschke
Sarah Baltzinger, a young French choreographer living in Luxembourg, will close the third edition of the "Aerowaves Dance Festival Luxembourg" on Saturday 7 September 2019.
This contemporary dance festival, which supports young European choreographic creation, has launched the cultural season with its diverse programming. The festival once again features a selection of contemporary dance shows, labelled by the European network "Aerowaves - Dance across Europe". The festival, staged over three nights at Bannanefabrik and Neimënster, will end on Saturday with a performance by Luxembourg's SB Company, "What does not belong to us", led by young choreographer Sarah Baltzinger.
Chosen on the sidelines of the official "Aerowaves Twenty" selection for 20 young emerging choreographers of the European scene, Sarah Baltzinger has been named Luxembourg's best hope by integrating the short-list of the 40 most exciting artistic proposals out of a total of 600 nominations from all over Europe. By combining sometimes contradictory energies, "What does not belong to us" explores the notion of inheritance. Social, family, cultural or political inheritance, "What does not belong to us" is an element of our being, a baggage that we all carry within ourselves, in spite of ourselves.
The festival runs on 3, 5 and 7 September with the closing performance taking place this Saturday from 19:00 at neimënster (Salle Robert Krieps). Tickets cost €22, €9 for young people or €1.50 with a Kulturpass. For the full festival programme, visit https://www.neimenster.lu/fr/Culture/Offre-diversifiee-Calendrier-shop-visites/Festivals/Aerowaves-Dance-Festival-Luxembourg-2019.