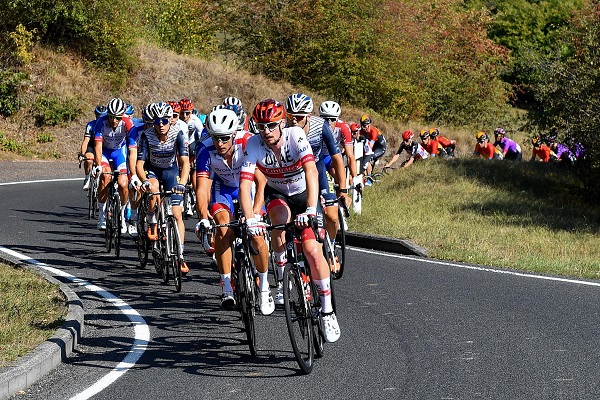 Credit: Skoda Tour Luxembourg
This year's Skoda Tour Luxembourg cycling race, formerly known as the Tour de Luxembourg, will be held from 14 to 18 September 2021.
21 teams from nine countries, including one Luxembourgish team, will take to Luxembourg's roads for the 81st edition of this cycling event.
The first stage of the race will kick off on Tuesday 14 September 2021, with the peloton cycling along a 140 km route north of the capital.
On Wednesday 15 September 2021, the peloton will depart from Steinfort, near the Belgian border, and head west before arriving in Eschdorf 186.1 km later. This second stage promises to favour the climbers.
On Thursday 16 September 2021, the spotlight will be on the east of the country, with the third stage starting in Mondorf-les-Bains and heading towards Mamer. After 189.3 km, the sprinters will meat near the house of former Tour de France winner Nicolas Frantz on the third crossing of the finish line.
This 2021 edition of the Skoda Tour Luxembourg also marks the return of the time trial, which will be held on Friday 17 September 2021. The last exercise of its kind took place in 2005 near Bettembourg. This time, the cyclists will be Dudelange for a 25.4 km technical and hilly route.
The event will come to a close on Saturday 18 September 2021 with the fifth and final stage, which will link Mersch to Luxembourg over a distance of 183.7 km. Like last year, the race will end near Hall Victor Hugo in Luxembourg-Limperstberg. The successor of Italian Diego Ulissi will be known after two local circuits of 11.6 km.
Among the 21 teams this year are eight UCI WorldTeams, twelve UCI ProTeams and one UCI Continental Team.
Traffic adjustments are expected during the event.
Further information is available on the website www.skodatour.lu.