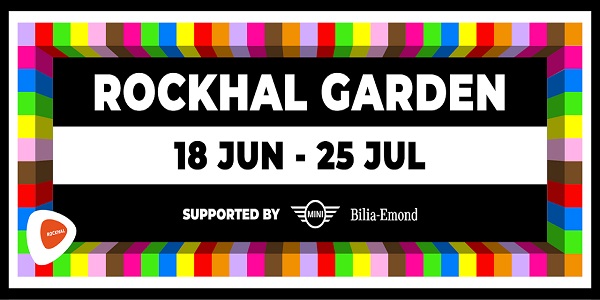 Rockhal has announced the return of its urban cultural pop-up Rockhal Garden, which will run in Esch-Belval from 18 June to 25 July 2021.
Organised in collaboration with the Rockhalcafe, it is again under the canopy of its tree-lined terrace that Rockhal Garden will host around 20 live outdoor events starting this weekend.
The programme of this new edition is part of a desire to support local and independent players from Luxembourg and the Greater Region's cultural sectors (non-profit organisation, collectives, agencies, etc.) who will highlight their identity, their community and their know-how through a series of carefully prepared afternoons and evenings where each one will take over the Rockhal Garden as their cultural playground.
The programme kicks off this Friday with a Favela Chic evening curated by the Behind Solutions collective. Now eight years old, this collective has managed to unite a beautiful "Urban Latino" community in the Grand Duchy. The proposed theme is "Botanical Garden", a district of Rio de Janeiro in Brazil which houses the famous Jardim Botânico do Rio de Janeiro. DJ Ben Leo and DJ Missy Iz will take the stage on this occasion.
On Saturday 19 June 2021, the Rockhal Garden will celebrate Luxembourgish hip-hop in collaboration with Turnup Tun. Also on stage this evening will be Bandana, Big T, CDS 13 El Niño, Jast, Maale Gars, Ragga, ROD, Sixo, Skibi, Skinny J, Southboy and Stayfou.
Starting on Sunday 20 June 2021, Electronic Chill is a series of Sunday afternoons curated by the best electronic music collectives of the Greater Region. Its objective is to enjoy the weekend with good vibes and in a festive atmosphere. On this first Sunday, the CCSA - Conscious and Cultural Student Association collective as well as noc.turn are in the spotlight and will present audiences to Elfman, Blazyous, Delche, Re-Mx and Boris Gueskine.
The full programme, as well as registration details, is available at sites.google.com/view/rockhalgarden.