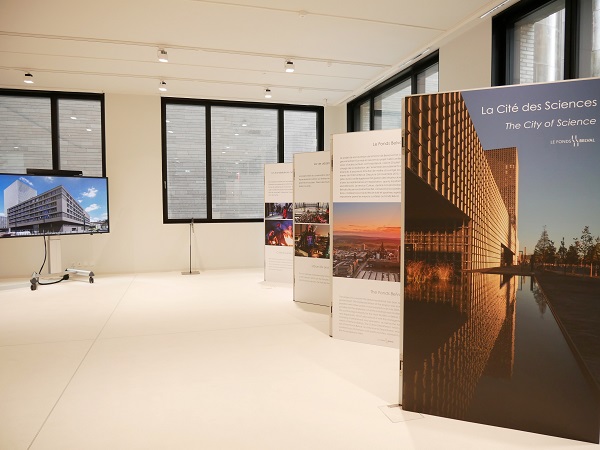 "Cité des Sciences" exhibition; Credit: Fonds Belval
The Fonds Belval has announced the opening of its new season of cultural activities for 2021; like every year, the season runs from 1 April to 31 October.
The programme includes free access to the blast furnaces in Esch-Belval, guided tours and regular visits (upon reservation) to the blast furnaces and the Cité des Sciences, as well as several other activities for all ages.
In addition, the exhibition "La Cité des Sciences", devoted to the history of the redevelopment of the industrial wasteland of Esch-Belval and the construction of the Cité des Sciences, can be discovered in a new exhibition space.
Visits (01/04 to 31/10)
- Free access to Blast Furnace A
- Guided and school tours by reservation: visite@fonds-belval.lu
- Regular visits upon registration: www.fonds-belval.lu
Exhibition
La Cité des Sciences, located in the exhibition space at 5 Avenue des Hauts Fourneaux, L-4362 Esch-Belval.
Free entry.
Blast Furnace A and the exhibition space are open to the public Wednesday to Friday from 10:00 to 19:00, Saturdays from 10:00 to 18:00 and Sundays from 14:00 to 18:00.
The Fonds Belval is also organising the following events:
- Sat. 24 April 2021: Nocturne de Printemps (Spring Night)
- Sat. 15 and Sun. 16 May 2021: Luxembourg Museum Days
- Sat. 3 and Sun. 4 July 2021: Fête des Hauts Fourneaux (Blast Furnace Festival)
The cultural programme will be adapted according to the evolution of the health crisis and the measures announced by the Luxembourg government.
Visits are subject to strict compliance with the health measures and barrier gestures recommended by the government.
Further details are available on the website: www.fonds-belval.lu.