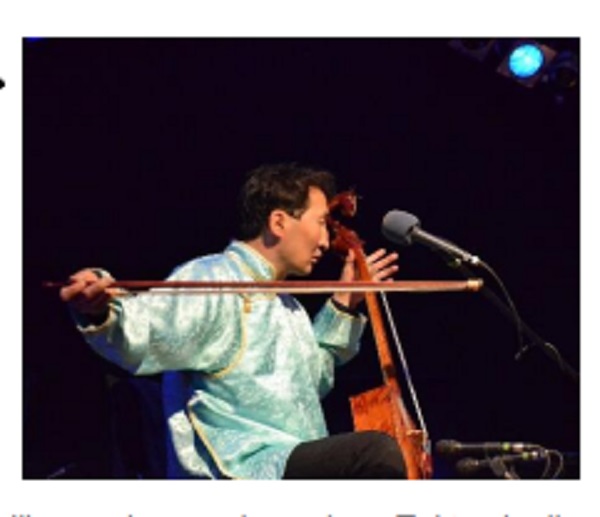 Mongolia folk band Enkhjargal & Friends is set to perform at Kirche Weiler-la-Tour on Wednesday 20 March 2019 from 20:00.
Inspired by Mongolian music, the sounds of the grassland, galloping horses, rushing brooks, roaring winds - and silence -, the trio Enkhjargal & Friends sensitively accompanies the overtone singing of Umzad and Khöömii with the national instrument that is the horsehead fiddle (Morin Huur) and the gentle sounds of the Mongolian zither. With a mixture of live electronics, acoustic sounds, improvisation, traditional songs and contemporary jazz and groove, the trio breathe new life into Mongolian music.
Enkhjargal, Mongolia's vocal wonder, wanders between cultures. With his playing on the Morin Huur and the perfection of his vocals (lower and upper tone), he loves to fuse his traditional roots with modern, western influenced music and improvisation. Tungalag Purevdorj plays the Yatga, a vaulting zither with moving bars. It consists of a narrow, arched, hollow wood carcass and a flat wooden base. The strings are plucked and their tone is very gentle. Rainer Granzin is active in various jazz and world music formations as both a musician and composer and feels at home not only on the piano, but also on keyboards and the Hammond organ.
This event has been organised by the Cultural Commission of Weiler-la-Tour in collaboration with the Folk-Clupp Lëtzebuerg ASBL.
Admission costs €15. Reservations can be made by contacting the Weiler-la-Tour commune via tel.: +352 26 6171 - 1.