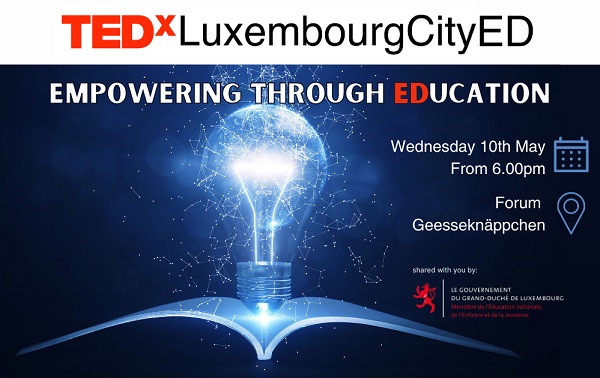 TEDxLuxembourg City will hold its third TEDxEducation event at Forum Geesseknäppchen in Luxembourg-Merl on Wednesday 10 May 2023 at 18:00.
TEDxEducation events aim to give students, parents, teachers and other members of educational communities an opportunity to discuss the future of education and to share their ideas with the global community.
The subject of this upcoming event is "Empowering Through EDucation".
Tickets cost €20 (€5 for students) and are available via Eventbrite: https://www.eventbrite.be/e/tedxluxembourgcityed-empowering-through-education-tickets-571882043587.
Further details about the programme are also available via the aforementioned link and on the website: https://www.tedxluxembourgcity.org/.