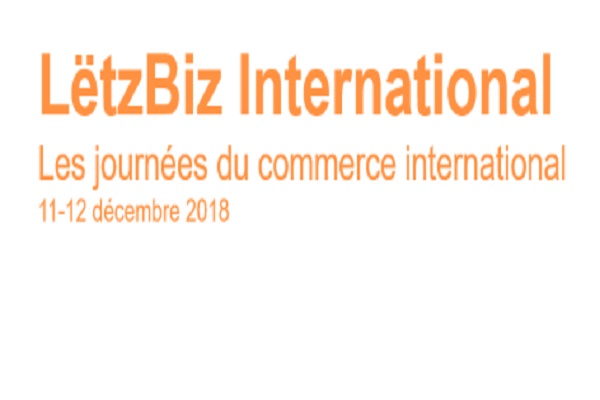 The new event "LëtzBiz - International: International Trade Day" will be taking place on Wednesday 12 December 2018 at the Luxembourg Chamber of Commerce.

Organised in collaboration with the bilateral chambers and business clubs based in Luxembourg, this event aims to offer companies a programme entirely dedicated to the challenges of internationalisation in the current geopolitical context by combining round tables, thematic conferences and b2fair business meetings (the latter to be organised between participants and representatives of the bilateral chambers and business clubs present).

The opening round table entitled "Living globalisation: The latest trends in foreign trade" will be followed by three thematic conferences on export declarations from Luxembourg, financial risk assessment and export credits as well as market risk management (corruption, fraud, economic sanctions, money laundering, etc).

The detailed programme and registration details are available at http://www.bcc.lu/sites/bcc2013/modules/civicrm/extern/url.php?u=4476&qid=683590.