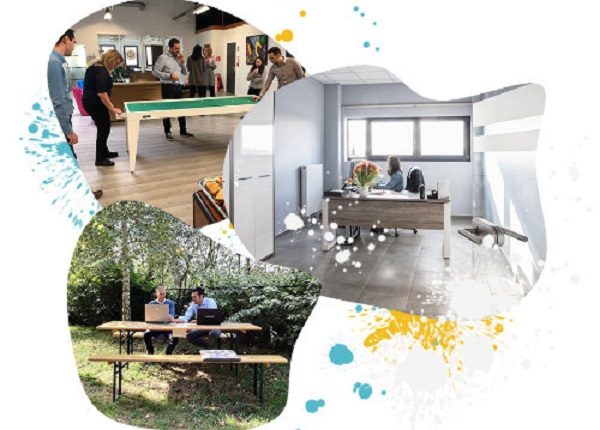 Credit: Color Business Center
The Color Business Center coworking space in Bertrange has announced that it is offering free work spaces to Ukrainians arriving in Luxembourg.
Ukrainian refugees can use these coworking spaces to communicate with their families and friends using the computers and means of communication available. Those wishing to continue their economic activity already set up in Ukraine will also have free access to infrastructures in order to try to maintain their occupations at a distance if possible. They can also benefit from the advice and support of the entrepreneurs present at the Color Business Center.
A canteen is also available in the same building, with Color Business Center counting on the support of its tenants to help finance meals for Ukrainian refugees making use of this space. To avail of this solidarity offer, contact Elisabeth Bricout via email: info@keasy.eu or via tel.: 269-76583. Further information is available at: www.coworkers.lu.