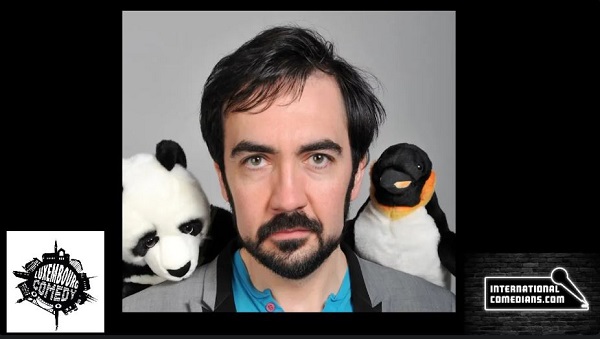 The next edition of the Luxembourg Comedy Showcase in English, organised by Luxembourg Comedy, Joe Eagan Comedy Productions and InternationalComedians.com, will take place on Thursday 21 September 2023 at 20:00 at the Marionnette cafe (15 Rue de Strasbourg) in Luxembourg-Gare.
Headliner Stephen Carlin (Scotland) will take the stage for this English-language show, hosted by MC Joe Eagan (Canada). Support act Sunny VK (Sri Lanka/Canada) will round out the show.
The organisers noted that Stephen Carlin has earned critical acclaim, accolades and a fanbase due to his distinctive style and delivery using unexpected and eccentric references. Stephen Carlin is said to take the audience into the mind of a passionate obsessive. Stewart Lee recently named him one of the top ten comedians in the world of all times, and he appeared on shows like ITV2's Comedy Cut and Milk Run on BBC Radio 1.
Sunny VK left the Toronto comedy scene and moved to Europe four years ago. Since then, Sunny has been performing dark, sincere comedy shows all over the world - from Canada to major cities throughout Scandinavia and continental Europe. The organisers described Sunny's storytelling as "pick yourself up and march on" and relatable and her humour as unique and dry, "yet somehow affectionate".
The show is scheduled to run from 20:00 to 22:00. To have pizza before the show, reserve a table via tel.: 481-217. It is recommended to book a table by 19:15 at the latest to get food orders in before the show.
Earlybird tickets (a total of 25 available) cost €15, whilst regular tickets purchased online cost €18. A two-person special ticket costs €34. Tickets are available online at https://billetto.eu/en/e/thurs-june-15-luxembourg-comedy-showcase-in-english-with-ian-coppinger-ireland-tickets-842777. Tickets purchased at the door (on the evening itself) cost €25.