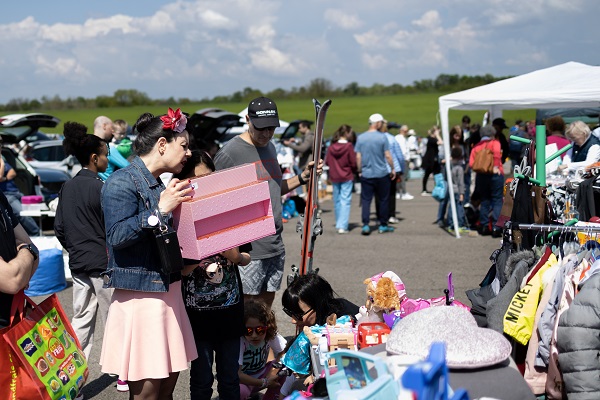 Credit: Ali Sahib
On Saturday 13 May 2023, the British Ladies Club of Luxembourg (BLC) held its annual Car Boot Sale, an ever-popular community event, at Parking Adenauer in Luxembourg-Kirchberg.
The rain held off for most of the event, with hundreds of people (of all ages) estimated to have visited throughout the day. The BLC confirmed that 111 people had signed up for a car boot space and 85 showed up on the day itself.
Visitors browsed and purchased everything from second-hand books, clothes and toys to furniture items, handmade jewellery and other handicrafts, paintings, bicycles and scooters, among other items.
Registration fees and the proceeds from the sale of items on the BLC stand on Saturday will go to this year's chosen charity, Association Luxembourg Alzheimer (ALA). The total amount raised has not yet been confirmed.