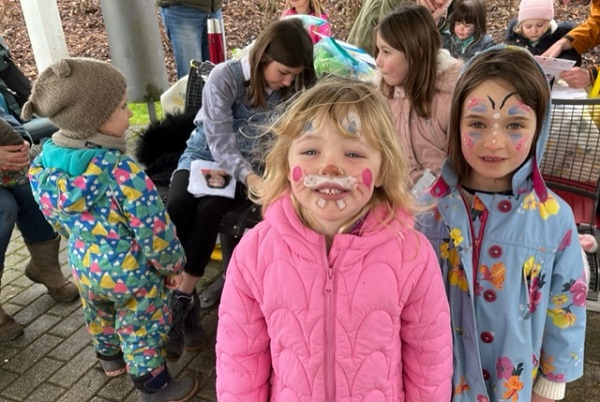 Credit: BLC
On Sunday 26 March 2023, a total of 44 children and their parents braved the heavy rain and strong winds to take part in the British Ladies Club of Luxembourg's (BLC) annual Easter event.
Dressed in their rain boots and winter jackets, the children gathered in Parc Strassen to take part in various activities catering to all ages. From an egg hunt and egg and spoon races to face painting and crafts, all efforts were rewarded with chocolate treats, gummy bears, rice crispy cakes and goody bags to enjoy at home.
One parent summed up the event's popularity as follows: "This is one of the highlights of our daughter's year and nothing could have prevented her from taking part!"
Georgina and Amy, the BLC Parents & Children's Coordinators, were responsible for organising the event, tickets for which, according to the organisers, sold out very quickly this year.