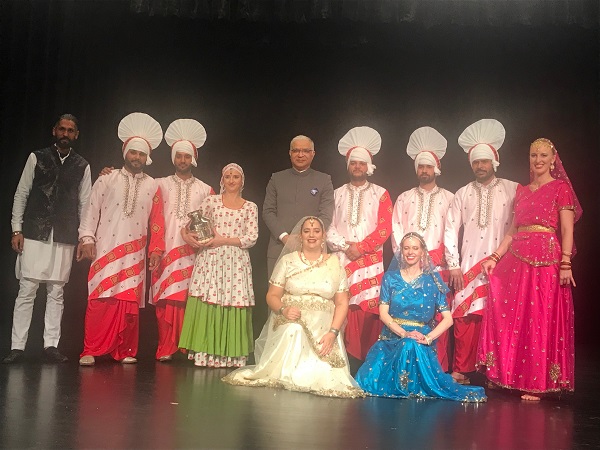 Diwali 2021, IAL;
While the Indian Festival of Lights (Diwali) is celebrated across India on Thursday 4 November (actually 2-6 November), the Indian Association of Luxembourg (IAL) celebrated it on Saturday 6 November, when as many people as possible could get together for an in-person (CovidCheck) event.
Diwali is an inter-religious festival and sees Hindus, Jains, Sikhs and some Buddhists celebrating the triumph of light over darkness, good over evil and importance of knowledge over ignorance. It is normally celebrated over five days (in accordance with the lunar calendar - it coincides with the arrival of a new moon), around the actual date which is calculated as being the 15th day of the Kartik month as per the Hindu Lunar calendar.
The Festival of Lights sees families and friends gather world-wide to light candles and small, decorated oil lamps (known as diyas) and lanterns around homes and places of worship. For Hindus, Diwali marks the day on which Lord Rama triumphed over demon king Ravana and was welcomed back to his homeland with wife Sita and brother Lakshman, with villagers lighting a path home for them with lamps.
Due to the COVID-19 pandemic in 2020, people were unable to celebrate it in numbers last year; however, this year no less that 275 people gathered together at the Centre Culturel in Bonnevoie.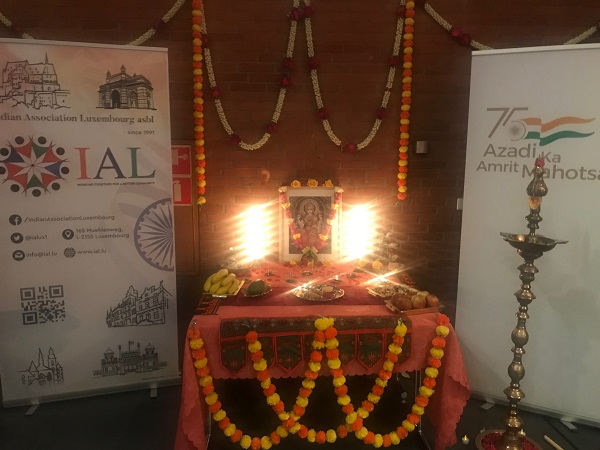 The event started with the religious lighting of candles / lamps, known as Arti / Puja, followed by speeches, when Selva Alagumalai addressed those attending, mainly Indian families and friends, on this 30th anniversary of the Indian Association Luxembourg. Cold starters of onion bhajees and samosas were served to the tables during the first part of the evening's entertainment, with the main course (2 vegetarian dishes, 2 non-vegetarian dishes, plus rice, naan bread and salads) were offered buffet-style, following which the festival got into "party mode" with further dance performances - this time, with audience participation, with many joining on the dance floor - and continuing with a DJ set of Bollywood and other music with which to dance the night away.
The entertainment, consisting of music, dancing and singing, was led by Jhalak Punjab Di Bhangra, supported by the Maya Sapera Company and a DJ, with food (cold starters, hot main course) prepared by the restaurant Jay Nepal in Belvaux.