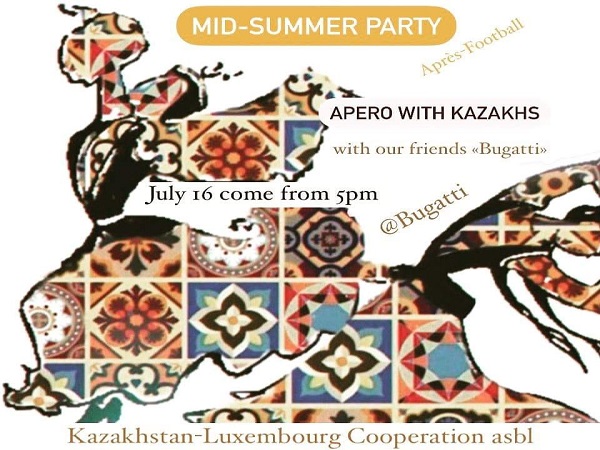 The Kazakhstan-Luxembourg Cooperation (KLC) has announced that it is organising a "Kazakh Apéro" at Bugatti Café in Luxembourg-Belair on Friday 16 July 2021 from 17:00.
The following is being organised:
- Kazakh and other summer-vibes music
- Networking
- A welcome drink
- A surprise
Guests can also order a food and snacks menu which has been specially designed for the occasion.
The event will take place on the terrace of Bugatti Café, which is located at 149 Avenue du Dix Septembre, 2551 Luxembourg. Seats are limited.
The KLC will comply with sanitary regulations as in force on the day of the event.
For further information, email: nurgul.tursin@kazlux.org.