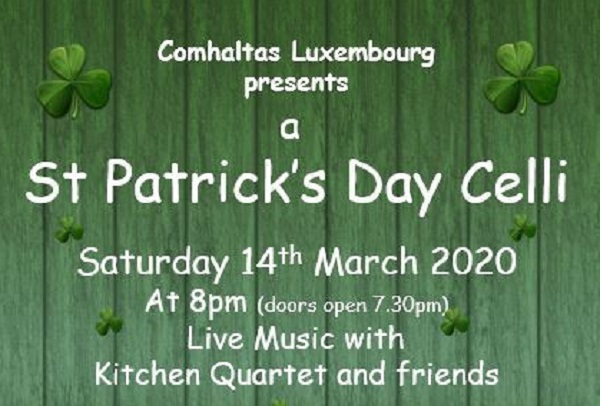 The Luxembourg branch of Comhaltas Ceoltóirí Éireann has announced that it will be holding its annual St Patrick's Day Ceili dance on Saturday 14 March 2020 at 20:00 at the Parish Hall Gasperich (36 Rue de Gasperich, L-1617 Cessange).
Doors open at 19:30, with Ceili dancing starting at 20:00. The Kitchen Quartet and friends will provide live music provided.
This festive event costs €10 for non-members, payable at the door; free for members. No prior registration necessary.
Cash only bar.
For further details, see www.comhaltas.lu.